New England Patriots Quarterback Tom Brady was spotted enjoying a nice father's day with his wife Gisele Bundchen and his three kids John, Benjamin, and Vivian playing at the park in Boston, Massachusetts on Sunday(June 15).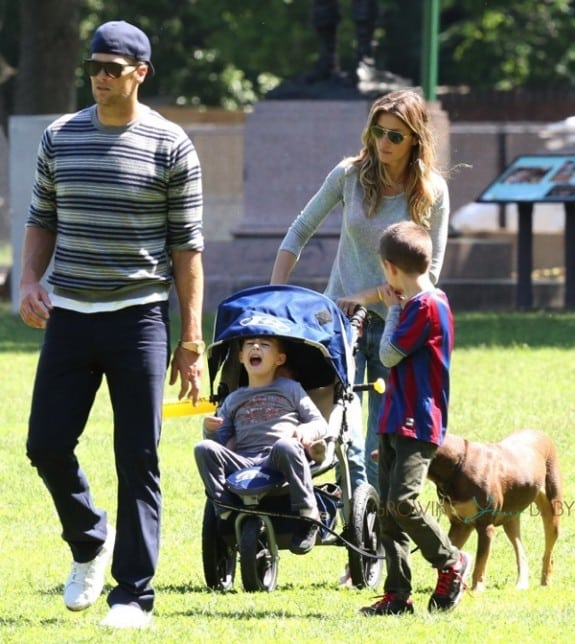 No need for a double stroller here. Vivian sat in the seat while Ben squished in front of her on the footrest.
Tom and his boys played baseball and Vivian navigated the park with Gisele close by.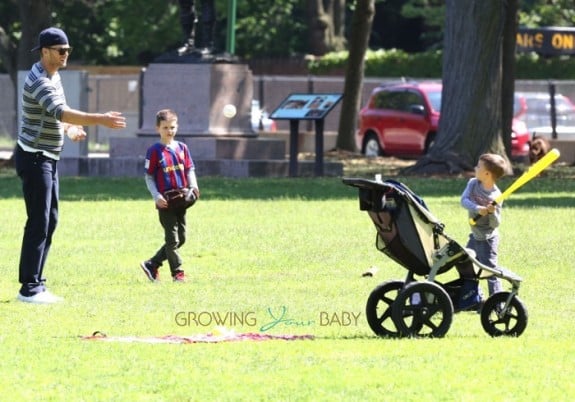 The day before the crew was photographed playing at the park before heading to the stadium with John and Ben to watch a RedSox game.
https://twitter.com/OnlyInBOS/statuses/478165402594181120
The family previously called Boston, and California home, but  just recently sold the mansion they spent 3 years building in Brentwood.
During training camp last week with the New England Patriots for the 2014/15 season, Tom told reporters that after 13 years with the team his heart was with them(and the city).
"I love playing quarterback for this team. It's a great responsibility to have and I appreciate it every single day," Brady said. "There's nothing I'd rather do than be out here being a quarterback for this team. My life's pretty much built around that.
The same article also notes that Gisele is rumored to be expecting again. I guess we'll see if the family will be growing again very soon!
{FAME/FLYNET}
---