Parents! Please check your cupboards.
The U.S. Consumer Product Safety Commission in conjunction with Mayborn USA Inc., of Norwood, Mass., has announced a voluntary recall of about 3.327 MILLION Tommee Tippee Sippee spill-proof cups because mold can develop on the removable, one-piece, white valve inside the spill-proof Tommee Tippee Sippee cups when it remains wet/moist and is infrequently cleaned. The CPSC advises that mold ingestion poses a risk of gastrointestinal symptoms and infections in consumers with compromised immune systems.
Mayborn USA has received 3,066 reports of mold in the removable, one-piece, opaque valve of the Sippee cups, including 68 reports of children experiencing diarrhea, vomiting or other symptoms associated with drinking from a cup with mold in the valve.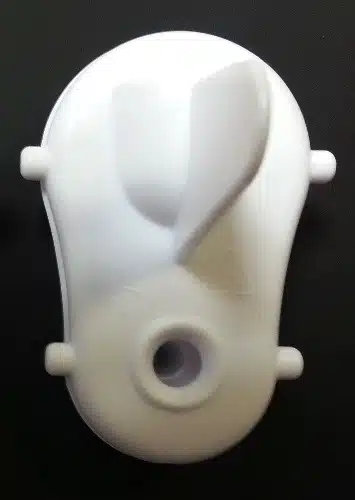 This recall involves five types of spill-proof Tommee Tippee Sippee cups all with a removable, one-piece white valve. The five types include: First Sips Transition cup, Trainer Sippee cup, Sippee cup (including Cute Quips), Sportee bottle and Insulated Swiggle/Sippee tumblers.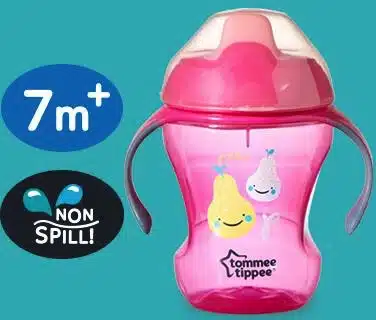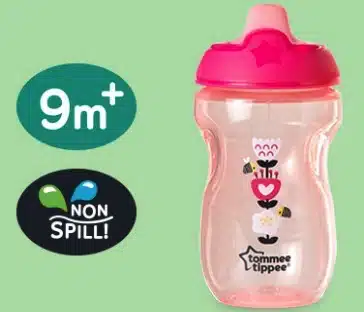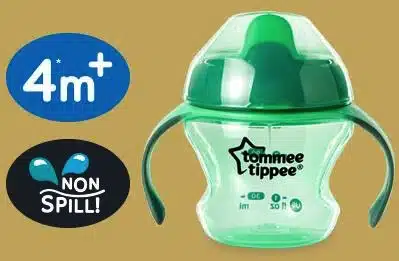 The plastic drinking cups have spill-proof tops, easy-grip sides with detachable handles and were sold in clear with colored lids and a variety of colors and character prints. Some of the cups include short phrases on the front of the cups including: "You Pour I'll Fling," or "Drink Drop Repeat." The cups have a 7 to 10 oz. capacity and were sold for children ages 4 to 12 months.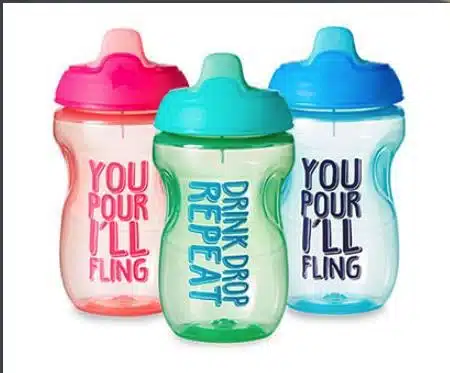 Only Tommee Tippee Sippee cups with a removable, one-piece white valve are included in this recall.
Consumers should immediately stop using the recalled Sippee cups and contact Mayborn toll-free at 877-248-6922 anytime during the week and from 8 a.m. to 3 p.m. ET Saturday or online at www.tommeetippee.us and click on the recall button at the bottom of homepage for more information to receive a free replacement cup.
---