With temperatures dropping to record lows, one of the biggest concerns for parents is how to keep their little ones snug and warm while out.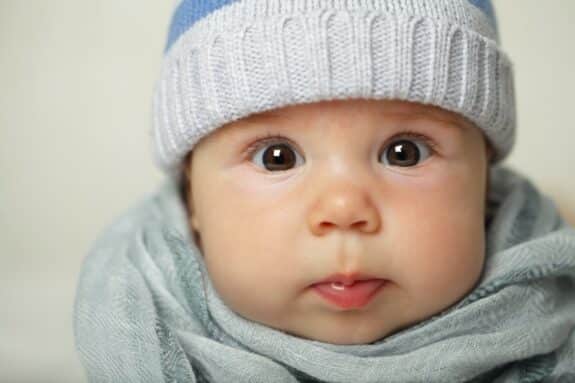 In years past, car seat covers included a piece that went under the baby like a bunting bag.  These are no longer recommended because they may cause slack in the harness system, causing your child to not be buckled in as securely as possible.   For the same reason it's not recommended to dress your baby in a snow suit or puffy jacket before securing them into their car seat.
To help protect them against the elements there are some new Car Seat covers on the market that will keep them warm and safe during the cold Winter months!  Acting much like a 'shower cap' these covers fit right over the car seat frame to stay snug.
Here are 6 of our favorites: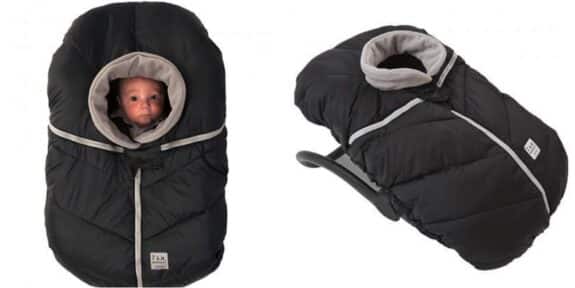 No one makes stroller and car seat covers like 7Am Enfant.  The originators of these products their line is extensive and fashionable.
Their Cocoon is much like a puffy coat for your baby's car seat! It fits all models perfectly, slipping on and off in seconds and fitting snugly thanks to a simply designed elastic base. And though it's resistant to both wind and rain, it's ultra-lightweight and comfortable for your little one. It's a timesaver, too. You won't have to struggle with multiple layers of garments, overcoats, or bundling blankets—the Cocoon is designed to keep your baby toasty and cozy even in the harshest conditions.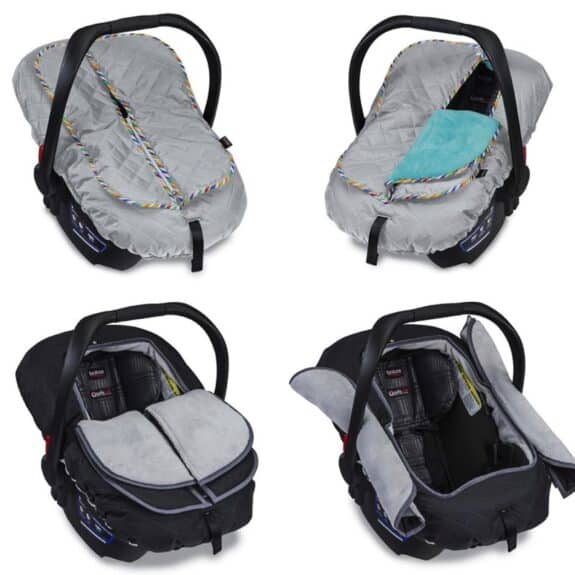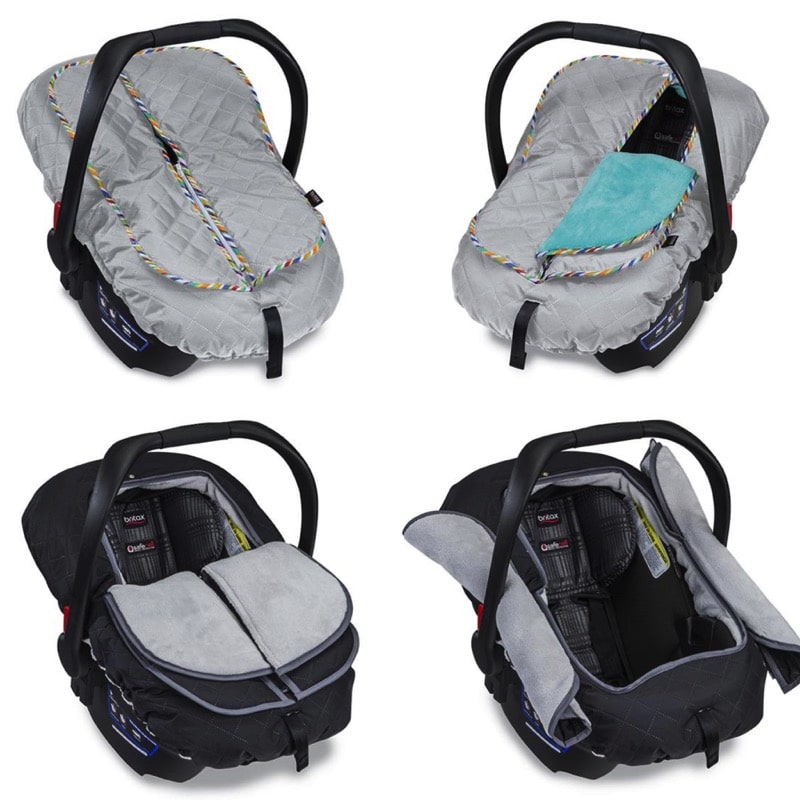 As one of the biggest car seat manufacturers in the world, Britax also creates accessories that have been tested and approved to be used with their seats and other seats on the market.
Their B-Warm Insulated Infant Car Seat Cover has been Crash-Tested and approved for use with Britax infant car seats and most other major infant car seat brands as well.
Great for those cold weather days when you want to keep your baby comfortable and protected on the go, it has flip-up sides & a zippered snap closure to help regulate your baby's temperature and reduce exposure to weather elements. The soft, plush interior keeps your baby cozy, while the all-weather exterior repels moisture away, giving you peace of mind to travel.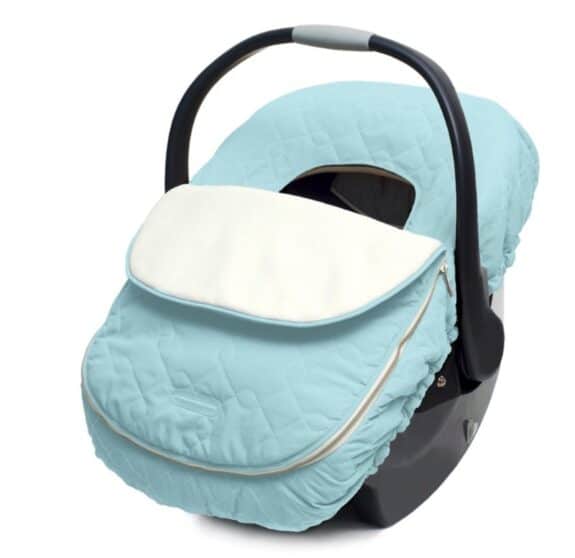 JJ Cole's Car Seat Cover will keep your baby protected and warm during the cold months.  Made of weather-resistant nylon and soft fleece, its blanket-style design eliminates the need for bulky jackets while the zippered flap provides a custom fit to grow with your baby.
The cover is designed with an elasticized outer band to fit over infant carriers and standard-size strollers, and a removable top for temperature control.  It's also machine washable which is a bonus for spit ups!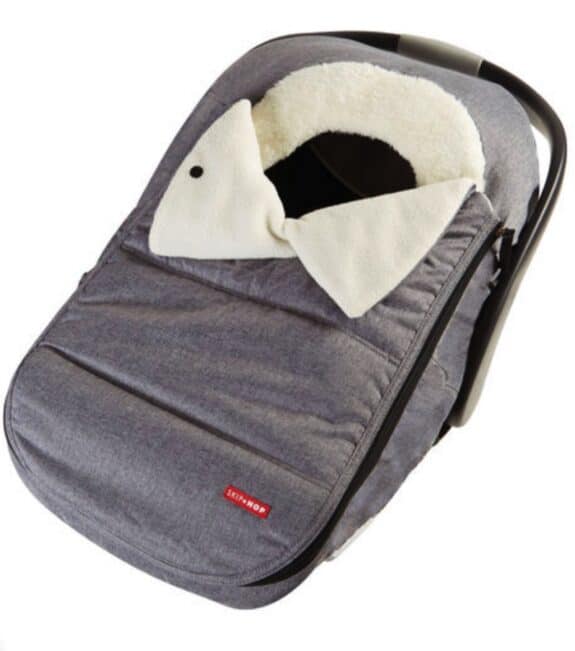 Skip Hop's Stroll & Go Car Seat Cover is designed with elastic edges to secure around any infant car seat on the market.  Framing your baby s head in plush fleece, parents have the option to keep the collar closed to block out cold wind, or flip it open and snap it to the outer layer for instant temperature control. The roll-away front flap offers easy access to baby and zips off for full access.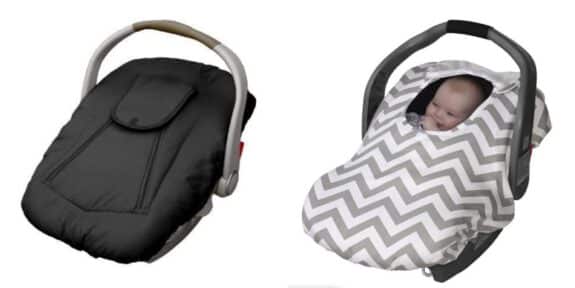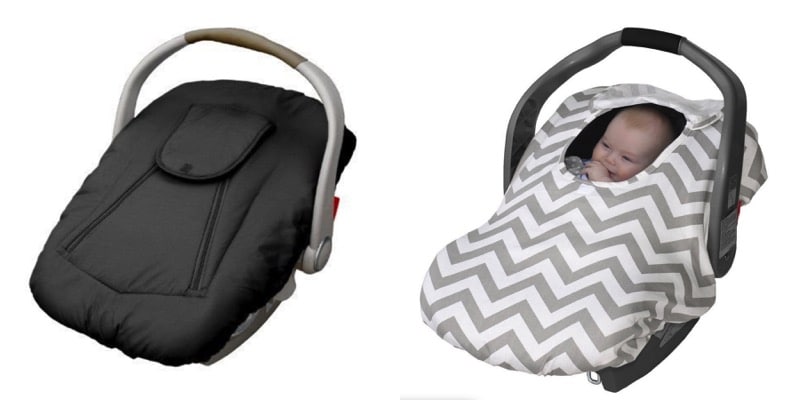 The "Arctic" Sneak-a-Peek cover from Jolly Jumper is designed to fit most car seats and carriers. This fleece-lined cover features an attached swaddle blanket to keep your baby snug and toasty. It is also water repellent to keep your baby dry and machine washable.Dual zippers give you easy access to your baby.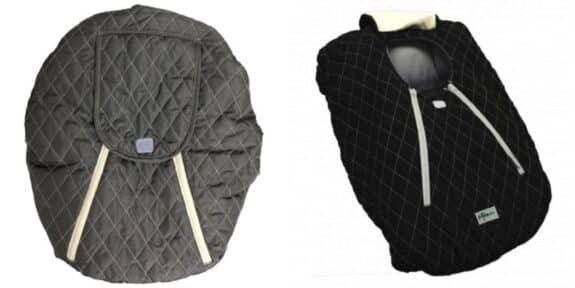 The Mint Marshmallow car seat cover is designed to ensure excess fabric doesn't stand in the way between your baby and the safety harness. The zipper panel gives you fast access to your little one, while the reversible fleece and polyester design provides superior comfort. It's made with breathable material that's machine washable.