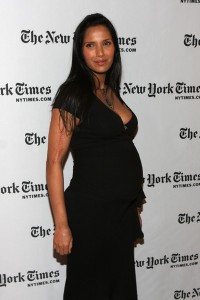 Congratulations to Top Chef's Padma Lakshmi on the safe arrival of her first baby – a girl!
According to the new mom's rep, baby Krishna arrived late Saturday in New York City.
Padma struggled for years with the medical condition endometriosis, which can lead to infertility. Endometriosis is the condition in which the uterus' lining expands and grows into other areas of the body.
"This pregnancy has been referred to by her physician as nothing short of a medical miracle, and due to its delicate nature, we ask/implore the press to respect Ms. Lakshmi's privacy at this time," her rep told Us Weekly in October.
---