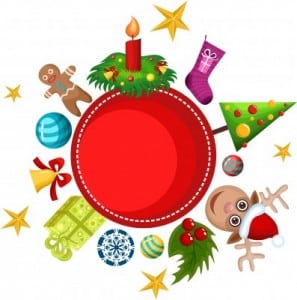 The world of parenting information never stops growing. There are always new information, new tips, and new ideas being spread around to help us all parent better. Here are a few of the must-reads that have been featured on the web.
Breastfeeding is a great way to bond with your infant, but what about with your older child? The Daily Mail asks the question: "Amanda breastfeeds her six-year-old in tandem with her newborn – horrifying or a loving bond?" What are your thoughts on this?
Stacey Armato, the mother who fought back against TSA wanting to screen her breastmilk through an x-ray machine has a great interview up at Sustainable Mothering. Those who have been following the case should definitely read it.
Does your child still believe in Santa? CNN covers the truth that no parent wants to believe: their babies may be getting too old for Santa.
What are some Christmas traditions around your house? Several bloggers are talking about traditions in the Carnival of Natural Parenting December edition. There are lots of great stories to read, and get inspired by.
Do you know how safe is your home right now? Amy, from Crunchy Domestic Goddess, has a great piece up discussing the lead risks around your home during the holiday season. Lead may be in places you never suspected, and make it's way into your little one's mouth.
Should toddlers be kept on leashes? Child safety leashes have become more popular among some parents, but others are not so sure. Read more about the toddler leash debate at The Mommy Files.
Could depression during pregnancy be dangerous for your child? A new study claims that depression during pregnancy may increase the stress hormones in the child, leading to issues later on.
---
[ad]