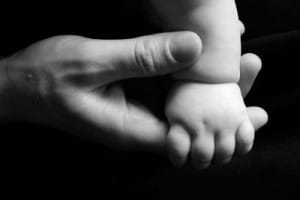 Is who we are the product of nurture or nature? What can governments do to help support breastfeeding? And how many more states in the US plan to ban BPA from infants' products? These are a few of the questions posed by today's round up of parenting posts. Read on to learn more about the important parenting news affecting all of us today.
What really shapes who we are? Is it nurture, nature, or a combination of both? That is what is discussed in the post Nature? Nurture? Neither? More? at PhD. in Parenting.
The Canadian government has often talked about working to get more mothers to breastfeed, but so far the numbers are still low. An article in the Ottawa Citizen says that's because more effort is placed on scolding mothers into breastfeeding, rather than offering real support.
In a bold public health step, the state of Massachusetts is banning the chemical BPA from baby bottles and sippy cups. Is this a step in the right direction, or going too far?
Could your toddler get scammed? According to The Stir, a new iPad App is actually using toddlers to scam people out of their money. Is this the case of an unethical company, or parents not taking responsibility?
Looking for a cute Christmas craft to do with your preschoolers and toddlers? Check out these adorable pinecone elves at Clover Lane! They are simple enough for little hands to do, and cute enough to give as holiday gifts to the grandparents.
Is your little one getting a daily dose of caffeine? According to one study, most kids are consuming caffeine each day, and it is affecting their sleep.
Should children be given food as treats and rewards? Mary at A Merry Life has an interesting post up on what using food as treats could do. What are your thoughts about this?
Are you worried about your preschooler not reading yet? Education.com has a great article about how pushing children to read early may blow up in your face later on.
---
[ad]