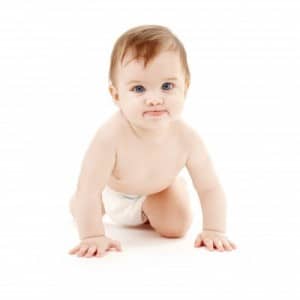 The new year is here, and already there is so much going on around the web. From breastfeeding woes to what our children eat, the web is buzzing with news for parents in the new year. Here are the top things you should be reading as 2011 rolls in.
Is obesity a problem for babies too? One long term study found that nearly a third of babies are obese by 9 months old. The researchers are suggesting parents look at what they feed their babies that could be causing this. According to Dr. Goutham Rao, a healthy diet should lead to a healthy weight.
Actress Natalie Cassidy has opened up about her breastfeeding trouble with her new daughter, Eliza. The first time mother tried breastfeeding for six weeks before giving up due to lack of milk supply.
For parents concerned about what their children are eating, yet another study has came out saying parents have less control than they would like. Outside factors, such as peers and advertising, may be leading kids astray with unhealthy foods.
Who knew Homer Simpson was a fountain of parenting advice? Noob Dad has a fun post up sharing the bits of parenting wisdom he has learned from watching The Simpson all those years. It's a great post when you need a smile.
Is your dog smarter than your toddler? Chaser, a very special 6-year-old border collie is thought to have a vocabulary of over 1000 words, about the same as a 3-year-old child. This amazing dog is helping researchers understand how dogs, and toddlers, understand how certain words represent certain objects.
Author and mom Cheryl Kilodavis made an appearance on the Today Show with her son Dyson. Dyson is the star of Kilodavis's book, My Princess Boy. Kilodavis shares a powerful powerful message of accepting our children for who they are, no matter what that might be.
Do you have parenting goals for the new year? Stephanie Romero at Families.com has a great post about making parenting goals for each of her children in the new year. Whether your kids are 2 or 12, it is a wonderful way to help yourself grow into a better parent each year.
Related Articles:
---
[ad]