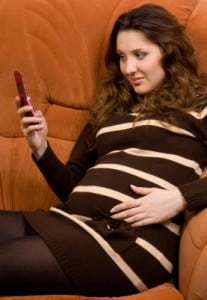 In the world of parenting, there never seems to be a slow down of information. Issues from sleep, food, and even how we clean our homes are constantly arising. With the increase of parents being connected through the internet, more and more are able to share information and debate the hot topics of parenthood. Here are a few of the most talked about issues circulating around the world of parenthood this week.
According to a study covered in the LA Times, parents may not have as much control over their children's eating habits as we think. In fact, the amount of control parents in the US have has grown weaker recently, coming in less than what parents in other countries have. If you have having trouble getting your kids to eat healthy foods, advertising and peer pressure may be more to blame than how much effort parents are putting into meals.
Recently, the company Lysol tried to connect with moms using Twitter by hosting an online Healthy Child Party. However, as Anne from Ph.D in Parenting points out, Lysol may not be the healthy choice for cleaning your home with young children. The harsh chemical can kill germs in the home, but it can also cause infants and young children to become ill. Many parents spoke out against Lysol using moms to create a healthy image of their product.
The AAP has recently changed their recommendations on iron supplements for breastfeeding babies. The Motherwear Breastfeeding Blog has covered what these changes are, and what they mean to breastfeeding moms.
Some families are taking physical fitness to a new level, the toddler level. The New York Times has a story on families who are involving their infants and toddlers in sports training, in hopes of creating sports stars from an early age. However, some experts are skeptical that this could actually do any good. For some, it may actually lead to sports-related injuries at an earlier age.
Repeated miscarriages can be devastating for couples trying to grow a family. A new study, however, may show that it is physically painful as well. CNN shares the study that found that women who suffered from frequent miscarriages had an increased risk of heart attack. Each miscarriage could increase a woman's risk by as much as 40 percent.
Are cell phones bad for pregnancy? A study reported by Time Magazine claims that using a cell phone during pregnancy could increase your child's chances of behavioral issues later on. Exposure to cell phones during and after pregnancy increases a child's risk by 50 percent that they will have behavioral and emotional issues as they grow. The study looked at 100,000 Danish children born during the late 1990s and early 2000s. They found that mothers who use their cell phones frequently spend less time with their children, which can cause these problems.
Should circumcision be banned? On the Motherlode Blog, Lisa Belkin talks about one group of people who consider the act nothing short of mutilation. The debate on whether or not it is beneficial has been raging for years, with both sides pointing to studies and research proving their point. Is it a case of parental decision, or a crime against newborn boys?
---
[ad]