Fun in the sun! Tori Spelling and husband Dean McDermott were photographed heading to the beach for a family day with their kids on Thursday (July 24).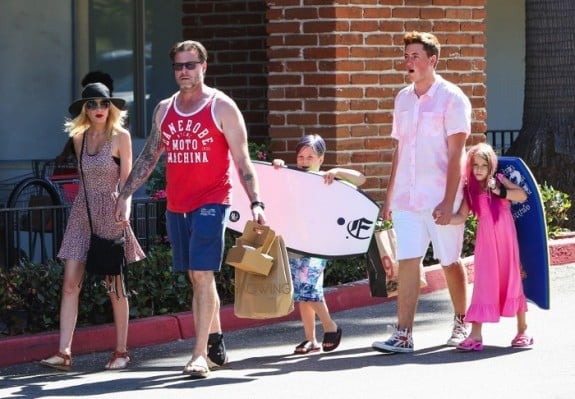 With a truck loaded full of boogie boards, chairs and floaties, it looked like the family packed for a day of adventure!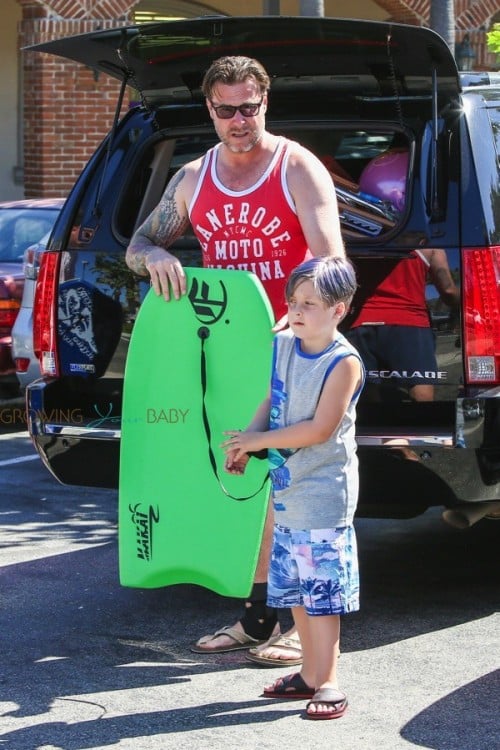 Stella and Liam showed off new purple and hot pink dos while Finn and Hattie were carried by nannies as the family made their way to the beach.
Once they had the sand it their toes they couldn't wait to get in the water!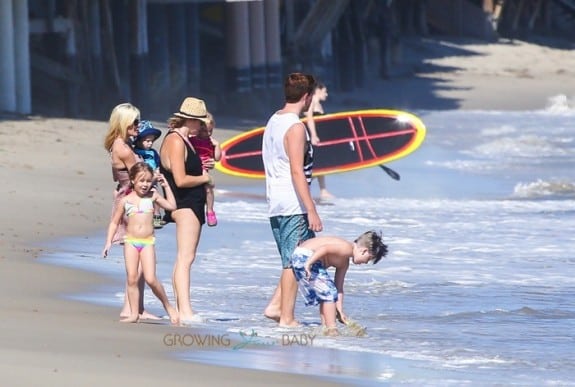 Over the past few months, the couple has been busy building re-building their relationship after rumors that Dean was unfaithful.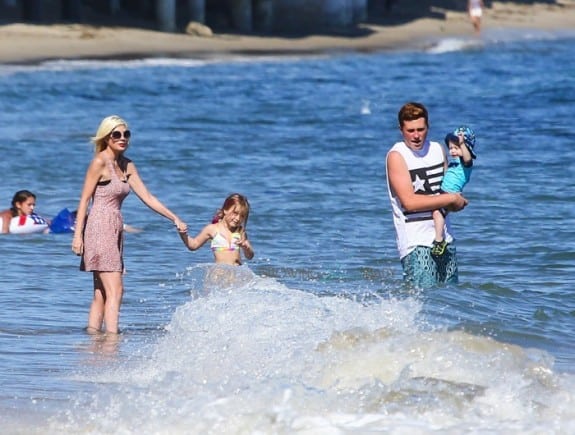 Last week Tori told E! News their are working things out, and hopes she can eventually discuss what happened with her kids.
"I hope to be able to have a very candid conversation with them one day because I hope we will have made it through this and made it out on the other side, and we survived something that was a tough thing."
One message she hopes will hit home is how strong their family is.
"We made it through," the Mystery Girls star continued, "and we can talk about it freely and say, 'You know, things aren't always easy and you've got to work on a relationship, and somethings things happen that isn't great but you move forward. I hope that's the case and I hope to be able to talk to them about it."
We are happy to see they are back on track!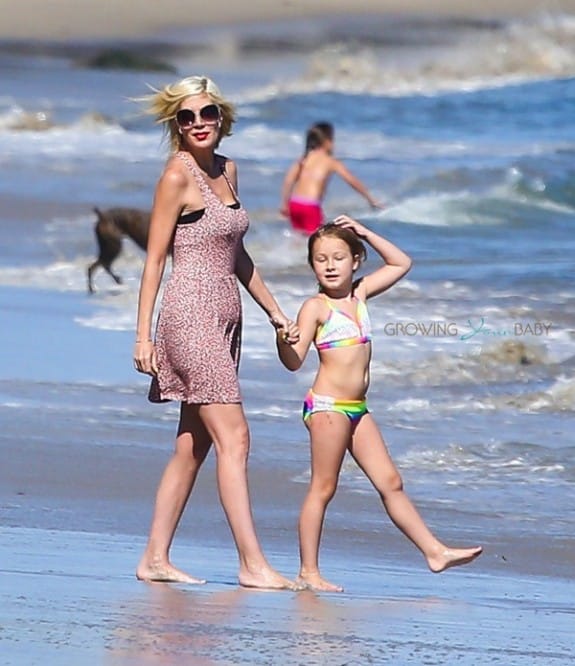 {INFPHOTO.COM}