Tori Spelling and Dean McDermott were photographed on Thursday making their way through the Grove in LA with their kids Liam, 5, Stella, 4, Hattie, 12 months, and Finn, 4 months on their way to visit Santa!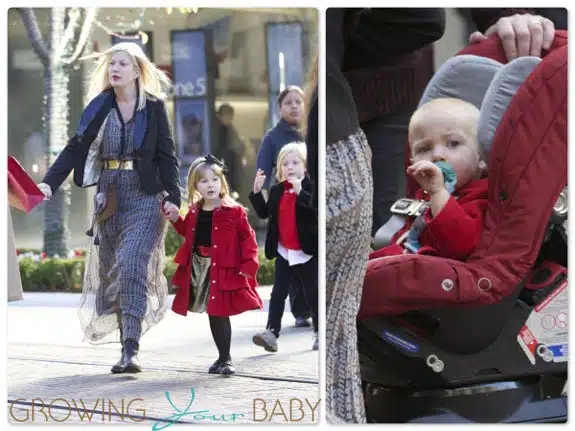 The family was accompanied by their trusty nanny Pat as they shopped and then headed to see Saint Nick. Stella and Liam complimented each other perfectly in black and red, while the girls wore matching bow headbands. Finn was tucked away in his infant seat, which was attached to Orbit's new Helix stroller.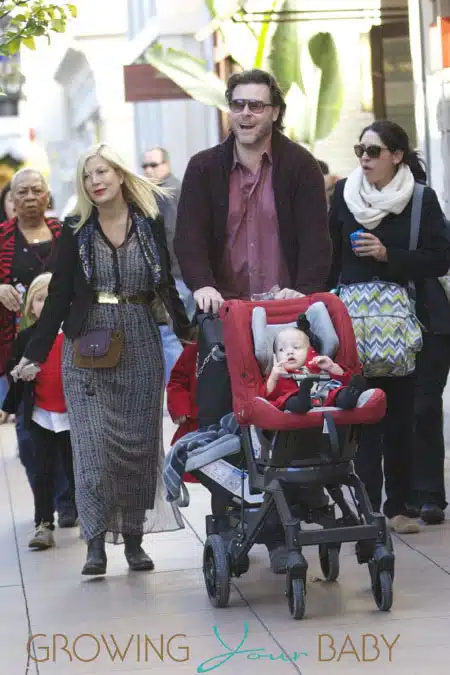 Having 4 kids is a lot of work – especially with 2 little ones so close together.
"It has put us over the edge. They're 10 months apart, Hattie and Finn," Tori told the ladies of The Talk. "It got a little crazy going from three to four. It's basically like having twins at home. It's overwhelming."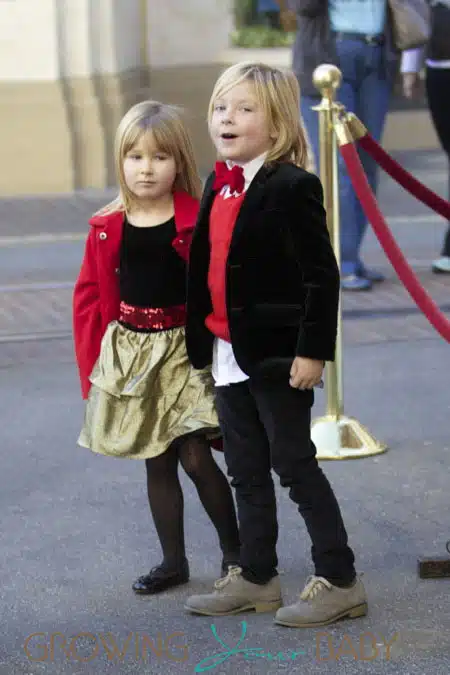 But the family has fun and are very close.
"We have a great time," she said. "We all do it as a family."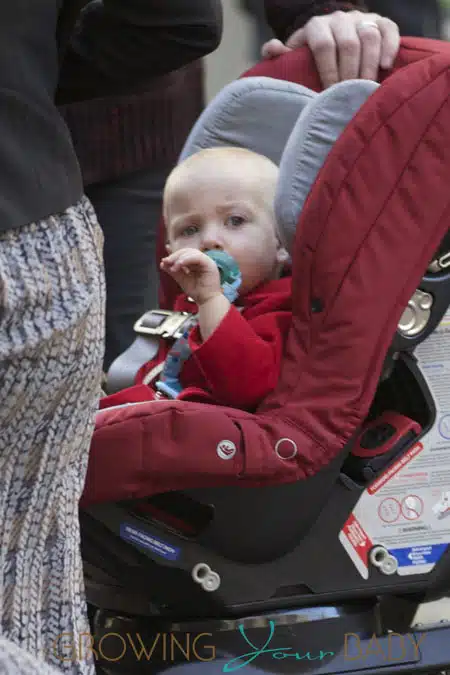 {WENN}