A very pregnant Tori Spelling was photographed supporting The Lunchables Team and Club Kids to build a sports court at Boys and Girls Club of Burbank on Tuesday (August 28).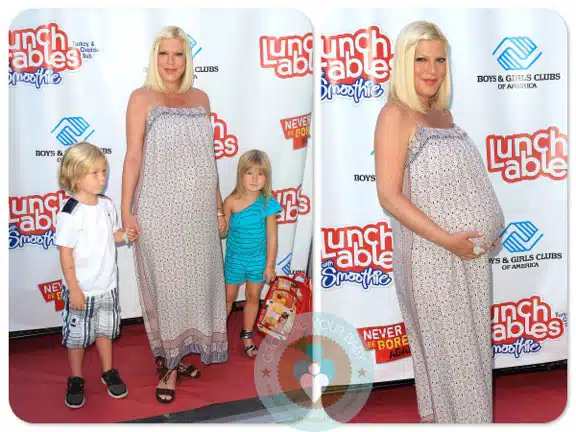 The actress turned professional party planner was joined by her husband Dean McDermott and children Liam and Stella.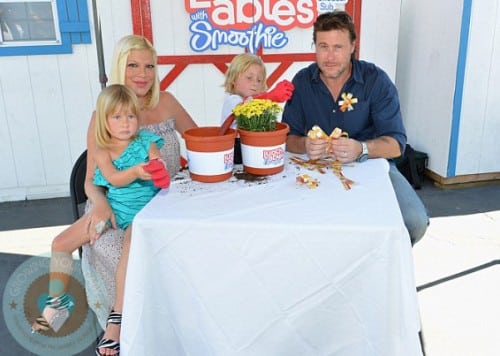 Pregnant with her fourth child, Tori revealed on her blog that this would probably be her last baby. In a post titled 'Ode To Pregnancy', she wrote about some of the things she will miss about being pregnant.
I'm guessing this will be my final pregnancy and that brings tears to my eyes. I love being pregnant. It's such a special time in a woman's life. I love looking at my enormous baby belly and knowing that I am doing the most important job of my life… Making life. I'm a human incubator and it is such an honor. I also love feeling my baby kick and play and move inside of me. After doing this 3 times before it still amazes me. I pull up my top every time I feel movement and gaze in awe as my belly ripples back and forth, and I can see what appears to be small rolling mountains of little hands and feet travel across my stomach. I love never feeling alone and I love how everyone smiles at a pregnant woman no matter what mood they are in. I love how everyone calls me 'mama' and how my husband rubs my belly and tells me I'm the sexiest woman he's ever seen. I also have so much fun dressing my baby bump. I usually opt for vintage and make it a mission to show myself and other preggers that you can totally look stylish at any point during pregnancy.
She really does capture it perfectly and she wears her pregnancy well.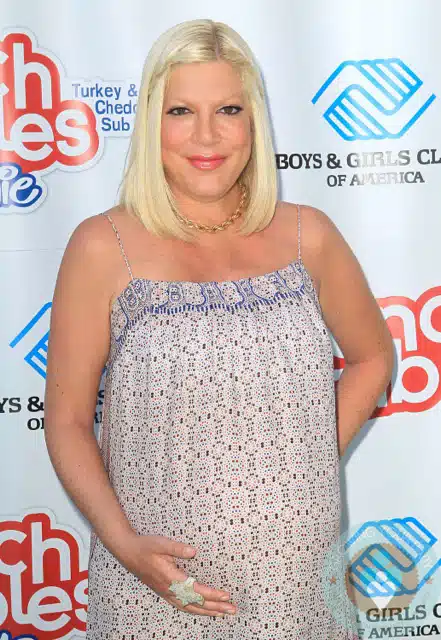 It will only be a couple of weeks now before her family will meet the new addition. Like with her last two children, they have decided to keep the sex a surprise. Tori does hope that the new baby will be a boy to even things out. I guess only time will tell!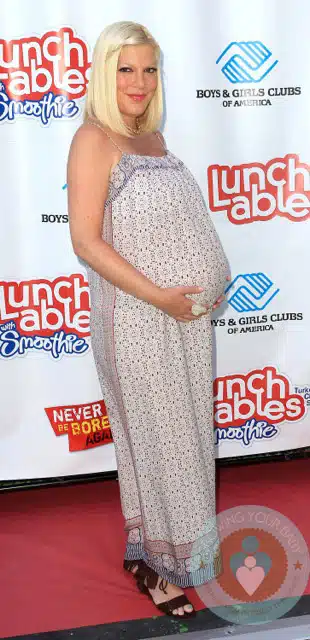 {WENN, WIREIMAGE}
---