Tori Spelling had her hands full while out shopping at Toys R Us in LA on Saturday.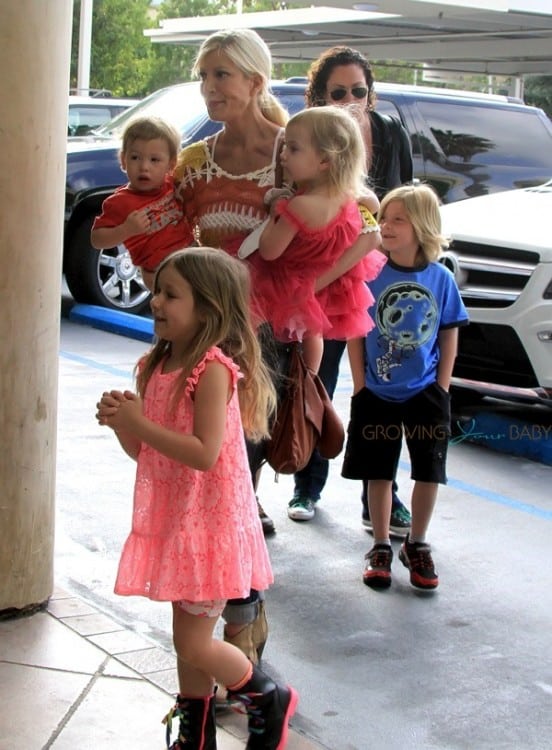 As she headed into the store the mom of four juggled her two youngest kids, Finn and Hattie, while Liam and Stella walked ahead and behind their mom.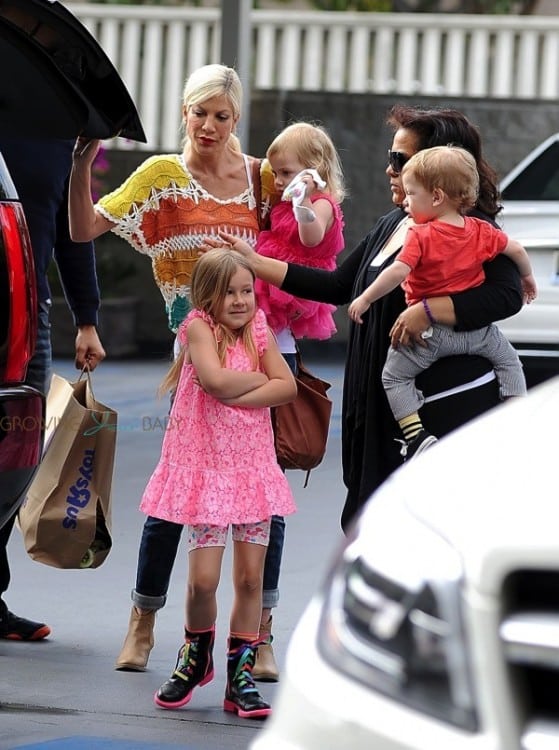 On the way out a friend helped by carrying Finn, as an associate carried her purchases.
Could the trip out be for Liam's birthday?  This week the family celebrated  his 7th birthday.  On her site Tori shared photos of her 'monkey' in his birthday chair blowing out candles on his Skylanders cake.  Friends and family partied at Pump It Up, an indoor inflatable playground.
This Summer look for Tori to return to prime time when she re-teams up with Jennie Garth for Mystery Girls.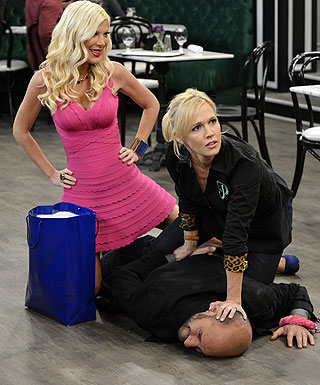 The show stars Jennie and Tori as the former stars of a TV detective show. Jennie's character Charlie Contour has left Hollywood, while Tori's Holly Hamilton is looking for a way back into showbiz. They're brought back together when a witness to a real-life crime, and superfan of their original show, will only speak to them. A new teaser for the comedy shows the pair tackling a man in a cafe, who turns out to be innocent, and Tori claiming that when it comes to crime solving, they're just a little "rusty."
We can't wait to see these two together again!
{WENN, PACIFIC COAST NEWS}
---
[ad]