After spending more than a month at North York General Hospital, a Toronto newborn has finally been given the go ahead to join his family at home.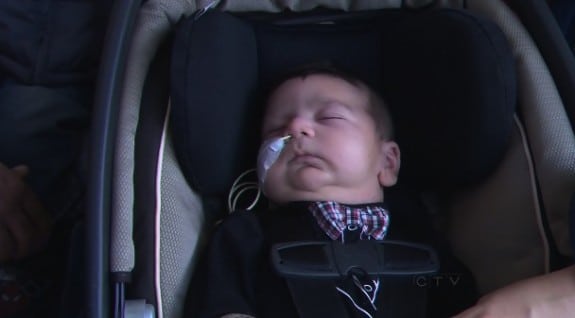 Baby Leavon* surprised many when he was born on December 7th weighing 14 and a half pounds. A month early, his mom could be considered a childbirth rock star after delivering him naturally.
"She is a hero," Delieta Daneil's husband told CTV News. "She did a great job. She is a very strong woman."
Doctors knew the baby would be big, but he well outweighed predictions.
"The estimation in the ultrasound was not what it was… He came out more than half a kilo more," Delieta said.
His arrival, however, was bittersweet for his family.  For the past 6 weeks he has been in the intensive care unit at the hospital.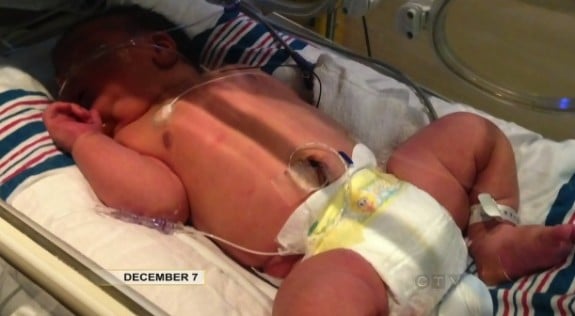 "At the beginning he had problems with his blood sugar…. And then he had problems with his oxygen level," Daneil told CTV Toronto
Her "chubby" baby, she said, now weighs 18 lbs (8.2 kilograms) and wears the same size clothes as a nine-month old infant.
On Saturday the baby went home with his parents with just an NG feeding tube. The family was definitely ready to celebrate.
"It will be music, TV, dancing, playing time with his brother," his mom said as she headed back to the ward for the last time.
Congratulations to the family!
*The spelling of the baby's name has been interpreted from the video news coverage.
---
[ad]