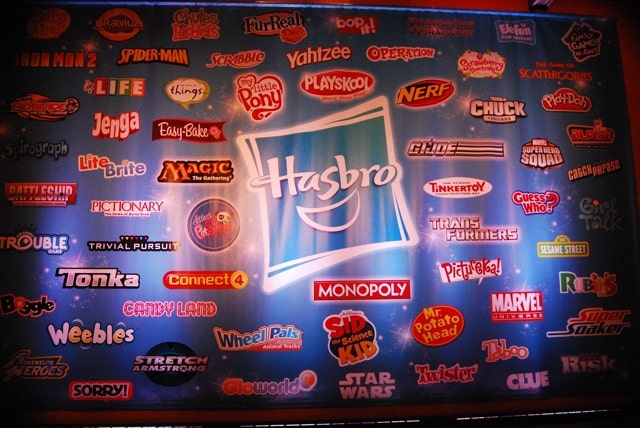 This year Playskool and Hasbro have a ton of great products coming out for kids of all ages. While I tried to keep this post small, there were just too many great things to show soooo, I have posted them all.

The company has brought back favorites, updated their big sellers and introduced a couple new lines.
Here are the highlights:
Play-Doh: The popular Play-doh line expands this year with the introduction a creations caddy, a theater popcorn set, a Shape and Spin Elmo, Sesame Street Fun Shapes Bucket, and a Dora 10th Anniversary set. Additionally, Play-doh introduced these 4 sets as well.
The Weebles figures are back in their original egg-shaped, wobbly form. Endearing figures and playsets are sure to delight little ones with their loveable faces and dynamic, wobbly motion – no batteries required. From Spider-Man and Santa Claus to a cast of adorable kids, collect all the characters and engage in interactive play with the new Weebles Musical Treehouse set.
Tonka Chuck The Dump Truck: New this Fall, Tonka introduces the Power Playard Stunt System of motorized playsets to further entertain and engage active preschoolers who will be delighted to see the loveable Chuck The Dump Truck vehicle and his friends flip and zoom through the fun filled motorized stunt tracks.
Baby Alive: This year, Baby Alive extends its care-giving play to girls of all ages with three different segments: cuddly First For Me dolls for girls as young as 18 months; Simple Care For Me dolls for girls ages 3 to 5 to care for; and Real As Can Be dolls that offer life-like nurturing experiences to girls ages 4 to 7. Shown Below are Baby Alive Baby All Gone and Baby Alive Bouncin Babbles in all three versions (Caucasian, African-American and Hispanic)
Easy Bake Oven: New for Fall, kids will be able to use Easy Bake Oven tools in the microwave. This new addition to the brand will have girls baking and decorating cakes and cookies like a professional pastry chef. The Deluxe Delights Cake and Cookie Kit and Trendy Tastes Cookie Kit give girls the tools they will need to create and decorate dazzling treats in their own kitchen.
FurReal Friends Furry Frenzies – This collection of fluffy pets come with a their own personalities, accessories and play spaces. To be launched this Fall, Furry Frenzies will be available in 9 different animals – 5 for sale indivually and 4 special ones that will come with the playsets. $7.99

---