Mattel has a lot in store for kids this year. I had the opportunity to tour their booth while at Toy Fair this past week and want to share some of our favorites.
A favorite for little girls will be Cinderella's Transforming Pumpkin Carriage.  Just like in the movie this whimsical wagon transforms from a pumpkin into a carriage. Girls can re-create the iconic fairytale metamorphosis in three easy steps: lift the pumpkin to pop up the carriage wheels, pull the cord to reveal the beautiful carriage underneath and attach the cord to the noble white horse as reins. To return the magical transport to a plain pumpkin, simply re-cover the carriage and turn down the wheels to reveal pumpkin vines. ($54.99) To be available Fall 2012
This year Mattel introduces a brand new line of fashion dolls and playsets celebrating the debut of Disney*Pixar's Brave. The collection will include Brave Merida doll, Brave Castle and Play Forest and Brave Gem Styling Merida.
Barbie gets a new wardrobe and the addition of a 'body cam', which will allow kids to take pictures and display them on the shirt Barbie is wearing. The doll can hold more than 100 images that can uploaded to a computer for sharing and features an internal rechargeable battery. ($49.99 ~ August 2012)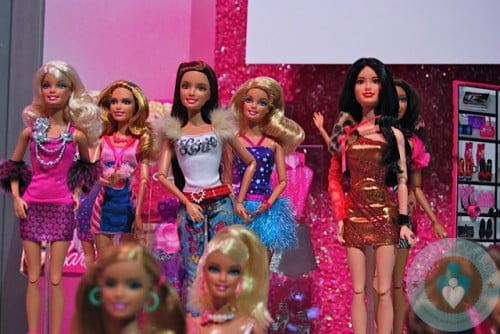 Matchbox has 3 really great products coming out for little racers.
The first is a new addition to their wall tracks called the 'Power Tower'. This set is cool because the auger in the middle of the track actually moves cars up to the middle of the track.  The timing has to be just perfect though because the grey clamp just below the entry point is a set of teeth that can stop your car dead if it gets caught while it's coming down.  So much fun and best of all – you don't have to worry about losing any floorspace!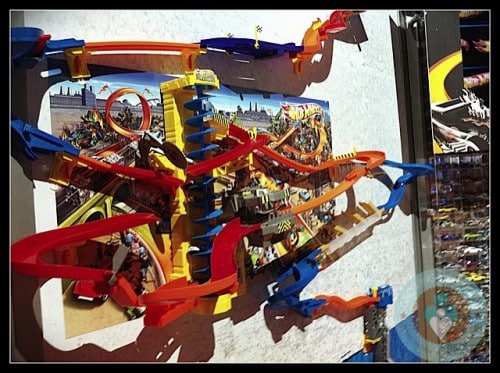 A collection of cars named 'Ballistiks'  that start off as spheres and pop into cars when crashed on a hard surface.  There are 24 vehicles in the set and many include licensed brands like Superman, Batman and Green Lantern. Easy to transport and fun to race!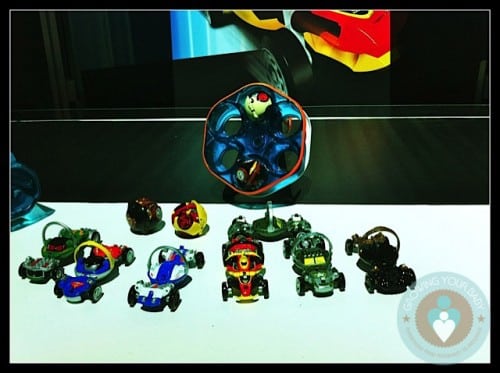 The popular 'Cars' franchise will get some new additions as well.  This Summer Mattel will introduce a new set of micro cars with a ball bearing designed in the bottom called Cars Micro Drifters.  These incredibly fast little racers will have their own track complete with a turbo booster that will push them onto the speedway for an exciting race with against their friends.  There will be 18 characters in total and the track can accommodate 8 at a time.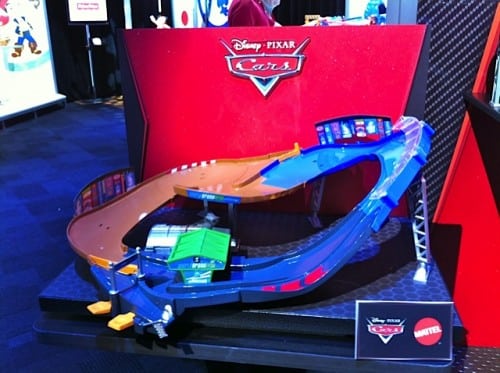 Inspired by the new flight-themed Disney•Pixar Cars Toons short "Air Mater" comes Lightning McQueen Hawk, the first in Mattel's new line of Cars Take Flight toys. With exciting transformation play, kids can convert Lightning McQueen from a car into an airplane with wings. In driving mode Lightning McQueen has driving sounds and phrases, once transformed into a plane, he reveals rocker booster lights and fun projectiles.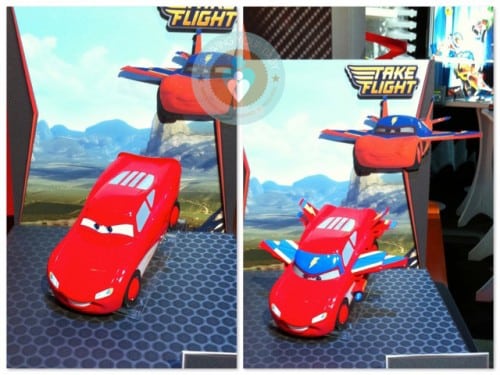 In 2012, the Fijit Friends® world expands to include two new tech trendy friends – Newbies™ and Yippits™ – introducing fresh interactive play opportunities and even more ways for girls to bring to life their BFF — Fijit Friends™!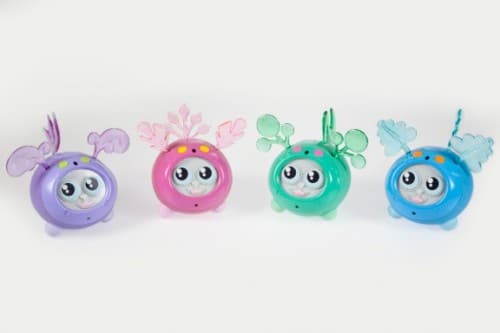 ---
Related Articles:
---
[ad]