New for 2016, Spin Master will introduce a bevy of Paw Patrol play sets that will allow kids to re-create some of the episodes they have seen on tv!
We previewed the new collection at Toy Fair last week. Here are some highlights!
Out now, the Air Patroller transforms to whatever the adventure calls for!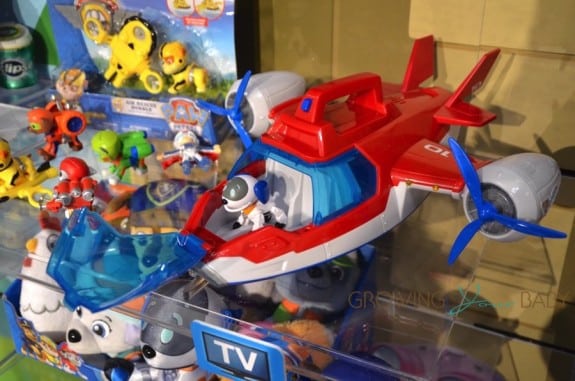 Rotating engines propel forward in plane mode or move to hover in helicopter mode so Robopup (action figure included) can land safely.
Check out a quick video of the Paw Patroller!
Marshall, the Dalmatian puppy, will come to life this Fall as an interactive toy!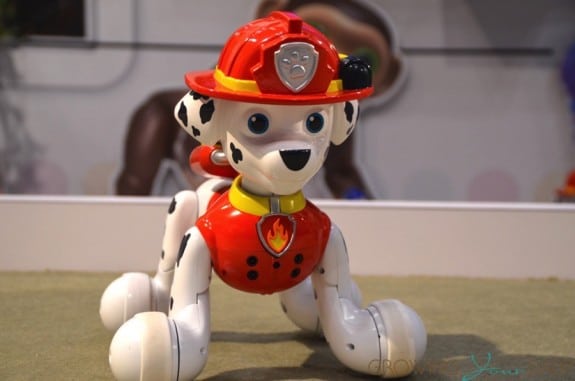 While using their popular Zoomer technology, Spin Master has created a fun loving pup that will do 80+ tricks and missions!
Check out Marshall the Interactive Puppy below!
This Fall, as part of the Jungle Rescue, Spin Master will introduce a new Paw Patrol Monkey Temple Play set for little fans!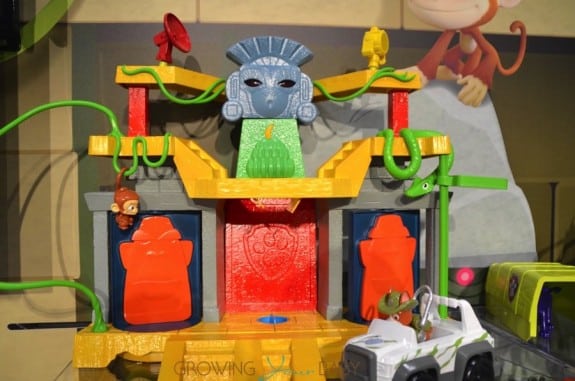 This set includes Mandy the Monkey, Tracker and his Jeep. When Tracker arrives at the Jungle temple to see what all other havoc is he learns that temple is a new headquarters!
Also coming this Fall is the new Roll Patrol collection. This line will consist of 3 train sets; Rocky's Rescue Barn play set, The lookout tower and an automated train set!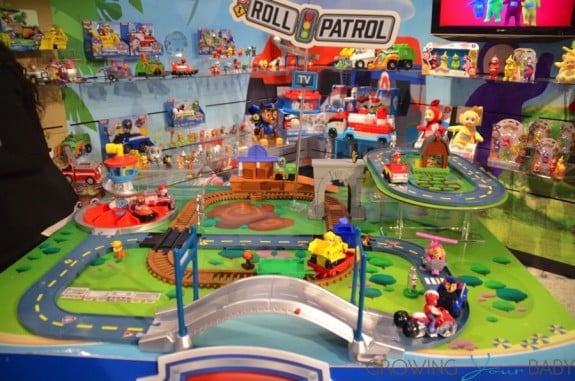 While each one of these sets can be purchased separately, they can be connected together to create a huge Paw Patrol world.
Check the Roll Patrol in action in the video below!
Also look for some new character packs and vehicles to be released this year. Some images of those are in the gallery below: