Now that my boys are seven and almost 4, they like to pick what they bring on vacation.  They also like to have their own individual bags to store their books, games and snacks.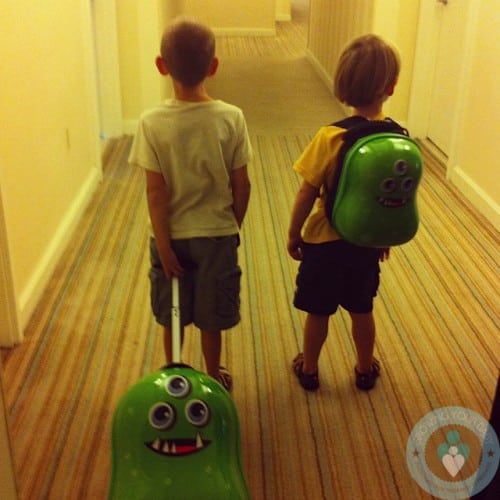 With a couple trips on the horizon, I set out to find something that each boy could bring on the airplane with them that was fun, but durable.   As soon as I came across Trendy Kids' travel buddies I knew I had found the perfect solution.  Created with ABS Light Weight hard shell, these suitcase sets are full of personality and pockets to hold all of your child's belongings.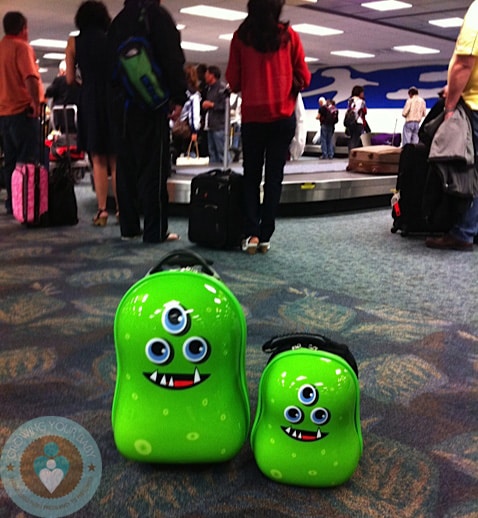 Available for purchase separately or as a team, the set was perfect for my boys as it included a piece for each of them.  We could have done two rollies, but my little guy likes to wear a backpack.  Plus,  Archie Alien could also be used for school or overnight vacations.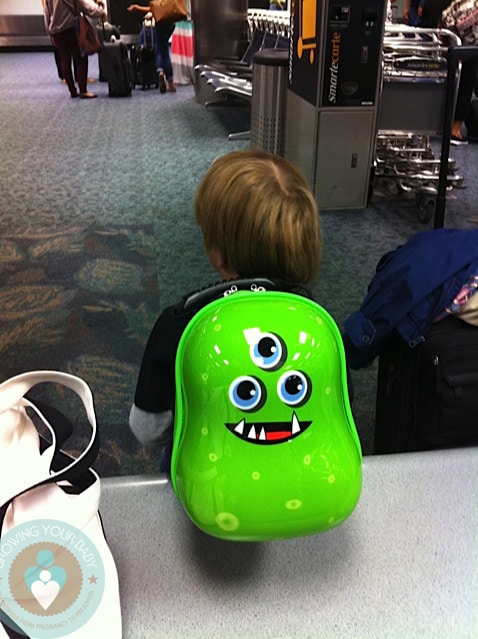 My oldest son had a full list of items he wanted to bring on our recent trip so the 18" case was ideal for him.  It is also the right size for him so he didn't struggle pushing something that was bigger than he was.  Plus the wheelie case has an adjustable handle so it can grow with his as he gets older.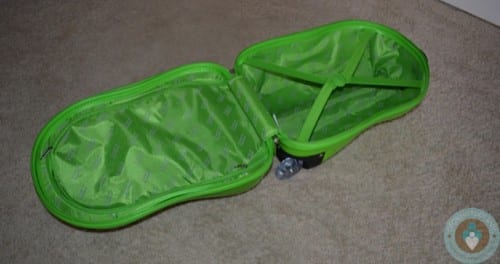 Inside the rollie, there is a zipped pocket for loose items and a open side with an elastic connector to keep everything in place.  We were able to fit all of my oldest son's gadgets on the right side of the suitcase and the boys blankies and ipads on the left side. Packed up, the case was a little heavy to carry but still very easy to roll through the airport thanks to a pair of wheels that resemble those on a skate board.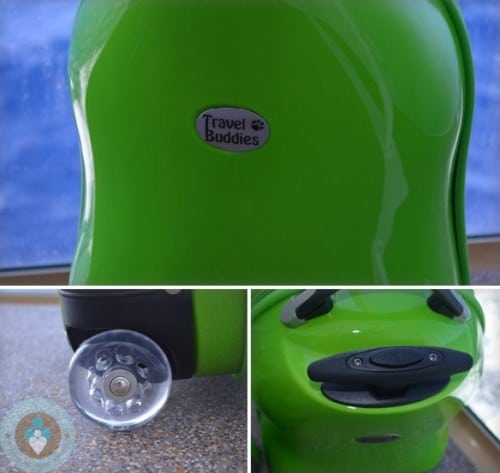 The back pack is a fraction of the size of the rollie, but it still holds quite a bit.  My little one chose to bring a coloring book, markers, some snacks, headphones, 2 stuffed animals and his ipad. Loaded up he wore the pack happily and didn't complain once about it being bulky or heavy.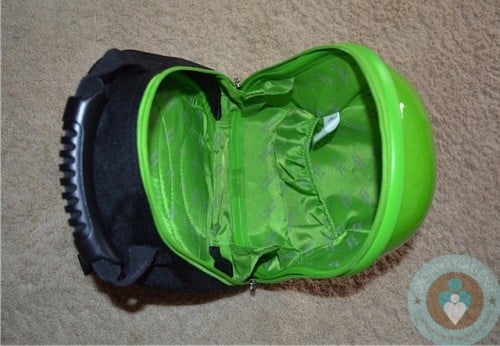 Whether we were moving through the airport or waiting to check into our hotel, other travelers were constantly commenting on the boy's bags.  The bright green paired with the crazy face on the front caught the attention of almost every person that passed us, causing most of them to stop and tell us how cute the bags were.
For my two adventurers, it was their little piece of independence and a way for them to help with all of the gear that is needed to make any trip a success.
I HIGHLY recommend these travel buddies for any family traveling with little ones.  Not only do they give them their own special place to keep their belongings but they also allow them to help with some of the gear we need to bring while we are away.
Trendy Kids has provided us with a COUPON CODE to pass on to our readers to save 15% off their own Travel Buddies.  Enter ALIEN15 at checkout to receive a discount off ALL STYLES.  In addition to the Alien, Trendy Kid offers their Travel Buddies in Lady Bugs, Panda Bears, Robots and Penguins.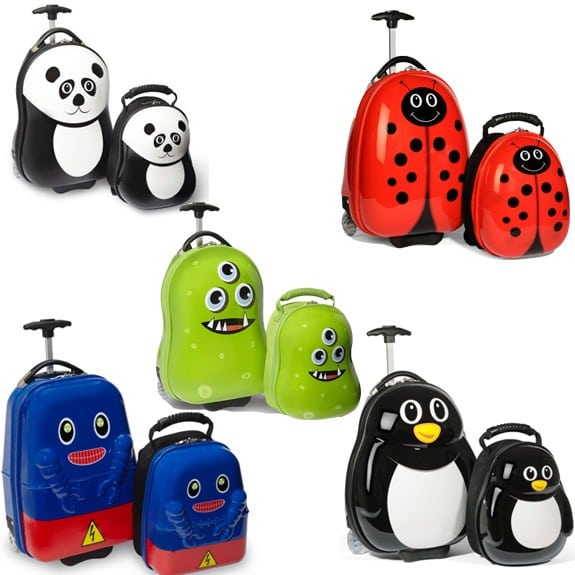 ---
[ad]