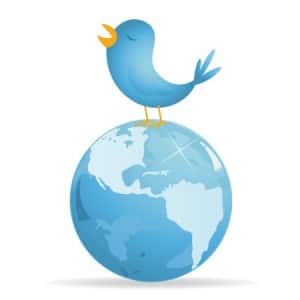 A mother and her nine month old baby would have perished, trapped in a 100 feet hole if not for a tweet by the police chief asking for help.
Just outside the Kenyan town of Nakuru a mother and her baby spent 18 hours trapped in a hole after the pair fell in the cavern while on their way to attend a meeting on Saturday afternoon.
On Sunday morning Chief Rashid Abdallah received a call from an elder, telling him that two people had fallen into a hole and needed help.
At 10.40am, Chief Abdallah tweeted: "Kuna mama ameanguka kwa shimo Lalwet pamoja na mtoto wake, tafadhali majirani tusaidiane. Shimo zaidi ya futi 100 hapo kwa Jonah! (There is a woman and her child who have fallen into a 100-feet hole near Jonah's place…please let us help)".
The tweet SOS worked, and in less than 10 minutes a group of helpers and the police were at the spot armed with ropes.
The entire team started the rescue operation and by 11.00 am they had pulled the baby out of the hole.
The chief tweeted again,
"Tumetoa mtoto tayari ako na miezi tisa, mama ako ndani kama futi 100 (We have rescued a nine-month-old baby but her mother is still trapped in the in the hole)".
As everyone waited for another tweet to arrive, the chief and the rescue personnel heaved and pulled the mother out by 11.37 am.
This time Abdallah sent another tweet,
"Asanteni tumewatoa. Mama ameumia miguu kidogo lakini ako salama. Asante… fire brigade wamefika… (Thank you, we have rescued them. The mother sustained minor injuries on legs, she is out of danger. Thank you … fire brigade has arrived…)"
The baby and her mother had spent the entire Saturday night in the pit and would have surely died if not for timely help from many people including a ten year old who first spotted them.
The boy was herding livestock nearby when he heard the cries of the child in the pit. He informed the village elder who then called Mr. Abdallah.
Abdallah has only been on twitter for six months ago and would have never thought that a social networking site would be so useful in saving lives. But he says that after he started tweeting to locals, the level of crime has gone down a lot in the area as residents were now more united in reporting thuggery and other crimes.
The mom and child were taken to Rift Valley Provincial General Hospital.
---
[ad]