Lots of families rang in the New Year with a tiny bundle of joy – and there were even a set of twins. But there aren't too many who managed to straddle both 2017 and 2018. Last year, there were four of them. This year, only one family welcomed twins born in different years.
Due on January 27th, 2018, Joaquin and Aitana de Jesus Ontiveros were born prematurely. Joaquin, who weighed in at 5lbs, 9oz, was born at 11:58 p.m. on December 31, 2017. His younger sister, Aitana, was born just 20 minutes later. Weighing 4lbs, 10.8oz, she was born at 12:16 a.m. on January 1, 2018. She is also thought to be the first baby born in 2018 in Kern County.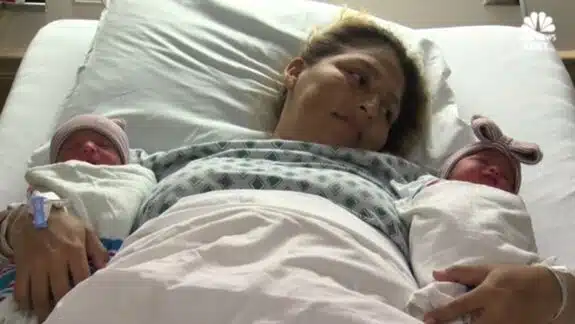 Their mother, Maria Esperanza Flores Rios, was already at the hospital because the pregnancy was high risk. In fact, the infants were scheduled to be born via cesarean on January 10th – and that made their earlier arrival that much more of a miracle, especially since they were both born happy and healthy.
"When they realized they were going to be in the hospital over New Year's Eve, the family planned to celebrate at midnight in the break room. But then it turned out Maria was in labor," a spokesperson for Delano Regional Medical Center, the hospital where the babies were born, told Daily Mail UK. "It was definitely a surprise! The whole family feels humbled and blessed and excited."
Maria and her husband, Joaquin, are both farm laborers. In addition to the twins, they have three daughters, so it almost seems like fate that the family also received the hospital's annual collection for the first baby of the year. This year, the donations amounted to about $3,000 worth of baby supplies and gear.