A child shouldn't have to grow up fearful, much less be afraid to play on the playground, where it is supposed to be a safe place for kids to be themselves. As parents, we do our very best to protect our children from the various dangers of the world. But now parents and their children have to fear even going to the park after two boys were injured Wednesday while playing at a park in San Diego, California.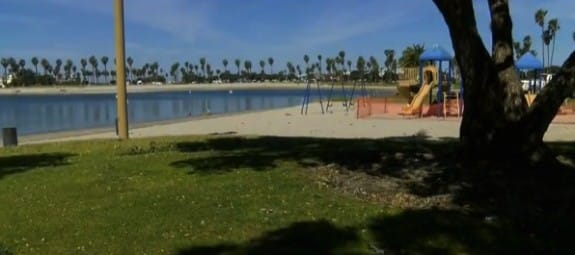 Cassie Padilla and her two sons, ages 7 and 15 were enjoying time outdoors at Bonita Cove Park when the two boys were injured. When authorities were called to the scene, police found approximately 19 razor blades that were purposefully planted in the grass around the park.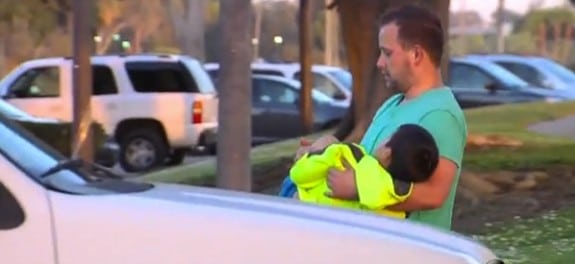 Cassie told KGTV, "They both stepped on razor blades. It's pretty crazy. It's really bad."
San Diego Police Lieutenant Paul Phillips told KGTV "A razor blade was actually embedded in the foot of the younger boy. Paramedics were able to pull the razor blade out." The 15 year-old had a superficial injury.
Authorities combed the park with metal detectors and found more razor blades in the grass. Lt. Phillips says "It's either a sickness or someone who's got an evil mind." This is the fourth instance of such a crime being committed at Bonita Cove Park in nearly a year, with other instances happening across the United States. Last year, ten razor blades were found in the park, injuring a 41 year-old woman. Barely a month later, another twenty blades had been discovered in the park.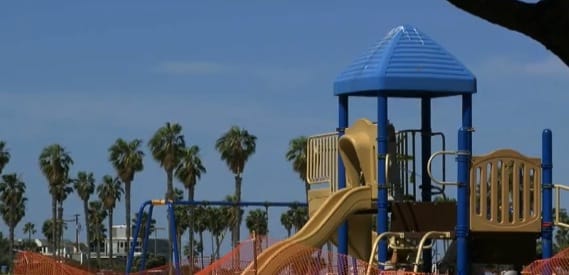 In East Moline, Illinois, three year-old Madden Jenks was playing on the monkey bars at Millenium Park just last month when the toddler was cut by a razor blade. His mother, Sally Jenks recalls the incident, saying "He said, 'Ouch.' And then he started bleeding."
Madden's parents searched the park further and found razor blades taped to the swings, bars and the climbing wall at the playground.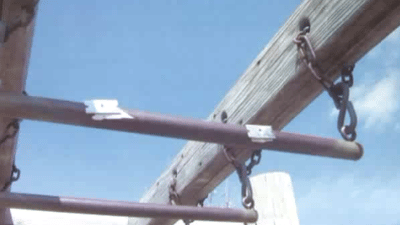 Sally told WQUAD news, "We looked and they were everywhere. The razor blades were everywhere." A similar incident occurred at Eaton Park in Delaware County, Pennsylvania on April 1. Luckily, no one was injured in that instance. When interviewed, a young boy remarked "I just felt said that someone would do that to this nice park."
The various cases across the country are seemingly unrelated. Authorities are currently discussing their method of apprehending the offenders. San Diego Police Lieutenant Kevin Mayer says "Nothing is off the table," when speaking in terms of how far they are willing to go to catch the suspect. It could range from putting surveillance cameras in the park, to increasing patrols in and around the area. Mayer also speculates that there is a chance that someone may have a picture of the suspect on their cell phone, adding, "We're searching for witnesses, if there's any video in the area, anyone who might have a cell phone picture." Currently, authorities are testing the razor blades to possibly lift any DNA from them. They are also planning on asking local businesses if they can look at their surveillance videos to try and catch a glimpse of the suspect.
---
[ad]