Some kids fight for life from the day they are born, and that spirit it has been said, makes them fighters for life. Kayden Elijah is one of those kids. The two-year-old was born with omphalocele, a condition where his organs developed on the outside of his body, and also had a band wrap around his legs and feet while he was in the womb, which lead to some deformity. Kayden had two abdominal surgeries and then in January had his right foot amputated and his left leg.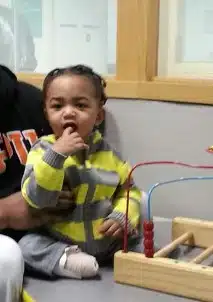 But despite all of his setbacks the determined toddler won the support of the world when his mom posted a video of him learning to walk.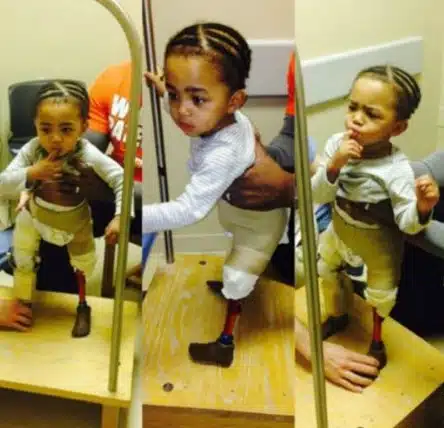 The clip(below) shows Kayden inching down the hallway with the help of a walker. Unsteady he stumbles, but is caught and set back up on his feet again by his therapist. Determined and in good spirits the amazing little boy can be heard uttering words of encouragement to himself.
After he becomes more familiar with the walker and is more steady on his feet he proudly proclaims 'I got it! I got it!' over and over again. Words I'm sure his parents will never forget.
More like a game than a therapy session, this little guy's spirit is incredible. If fact his happiness almost makes you forget that he has TWO prosthetic limbs and is learning to walk for the first time.  But then you catch a glimpse of the shiny plastic on his leg and it makes his perseverance that much more inspiring.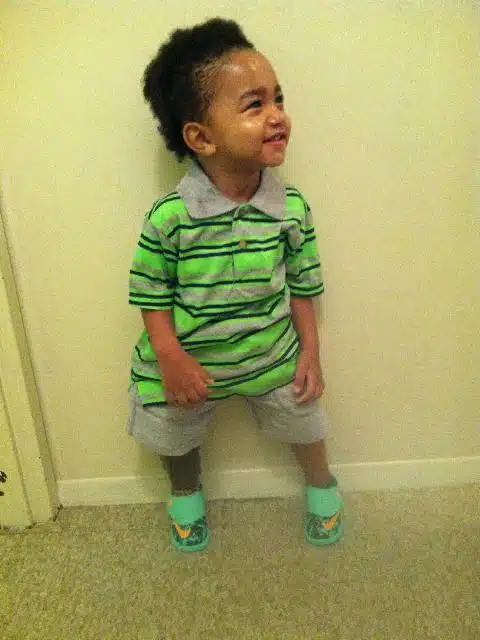 Kayden's mom has shared the footage as part of a gofundme campaign.  She is trying to raise money to pay for more therapy and equipment for her son the through fundraising site.
---