Ty Inc., the creators of the Beanie Babies, introduced Sasha and Malia 12-inch dolls as part of the company's "TyGirlz Collection."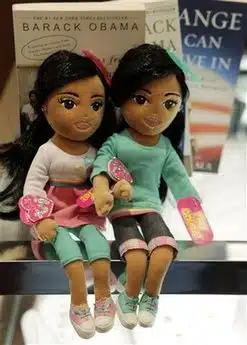 The Oak Brook-based company denies that the dolls were created after the President's daughters. They say they chose the names because "they are beautiful names," not because of any resemblance to Malia and Sasha Obama, said spokeswoman Tania Lundeen.
"There's nothing on the dolls that refers to the Obama girls," Lundeen said. "It would not be fair to say they are exact replications of these girls. They are not."
The dolls were introduced in early January and a limited supply has been shipped to retailers.