In a ruling that is said to be the first of its kind, a British judge has ordered a mom of six, with a low IQ and significant health issues could be forcibly sterilized for her own good.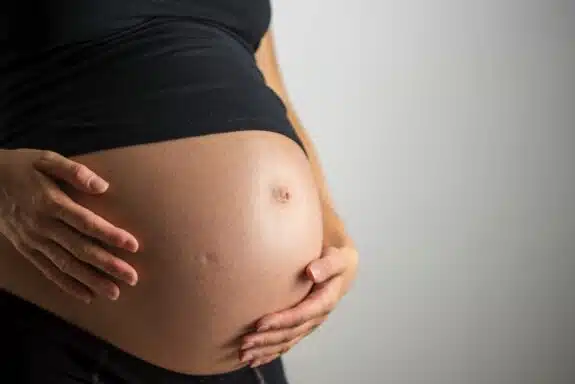 The woman, who has been diagnosed with autism, has a history of concealing her pregnancies, and gave birth to two of her children at home under 'grossly unhygienic circumstances'. In fact, during one of those births, her partner – who also has a significant learning disability, and an IQ of just 62 – used barbecue tongs as forceps, causing cuts to the baby's head.
The pair, who have been together since 2008, have conceived five children. All six of her children, aged between six months and 12 years, have been taken into care, with five formally adopted.
According to reports, neither parent has shown interest in the children and the mom is unable to understand the risks she faces during pregnancy. Mr. Justice Cobb insisted the 'exceptional case' was 'not about eugenics'. This woman, he says, has an 'extraordinary, tragic, and complex obstetric history' and could 'pay for [a future] pregnancy with her life'. Doctors said her uterus is 'tissue-paper thin' and could rupture if she becomes pregnant again. During previous pregnancies, she has had infections, a prolapsed bladder, severe hemorrhaging, breech babies and premature birth. The 36-year-old mom also experienced a stroke in 2011. During her last delivery courts ruled that the woman could be sedated and her sixth baby was delivered by cesarean section.
In a written ruling, thought to be the first judgment of its kind in England, Judge Cobb added:
'This outcome has been driven by the bleak yet undisputed evidence that a further pregnancy would be a significantly life-threatening event for [her].
'Experts strongly recommend this treatment, jointly expressing themselves in these stark terms: "The risk to [the woman] of a future pregnancy … is highly likely to lead to her death".'
After the Court of Protection, judgment officials needed to use 'force entry' into the woman's home and use 'necessary restraint' to take her to the hospital for the procedure. The judge felt this was his only choice as the woman lacked the mental capacity to make decisions regarding contraception.
---