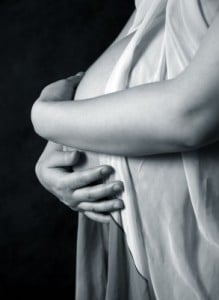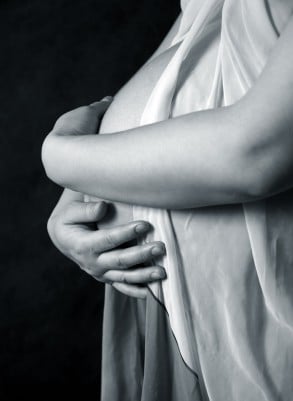 If you knew you before your child was born that it would have special needs, what would you do? Would you keep it? Give it up for adoption? Abort? The choice is never easy, and each option carries its own set of issues to consider. Parenting a child with special needs isn't easy, but neither is aborting or giving up a baby that you were thrilled to learn you were having. Still, a decision must be made.
In Gainesville, Virginia, an unnamed woman was faced with this challenging decision. She made the choice to talk to an adoption agency about her unborn child, a child that she knew would be born with Down Syndrome. The agency was then faced with a challenge of their own. Find a family within 24 hours or the woman would abort her baby.
"Sunday night, I had a chat with a couple involved in the adoption process," Father Thomas Vander Woulde told WUSA 9 News. "They told the adoption agency, if you can provide us with parents, an adoption, [we won't] abort the baby."
The adoption agency had contacted Father Vander Woude for help, and though he'd never met the couple, and didn't really know the full details of their circumstance, he felt he needed to something, so he enlisted the help of parishioner Geraldine Erikson.
"The next morning, I put it on Facebook at 7am," Geraldine told WUSA 9 News.
She wrote: "There is a couple in another state who have contacted an adoption agency looking for a family to adopt their Downs Syndrome unborn baby. If a couple has not been found by today, they plan to abort the baby. If you are interested in adopting this baby, please contact Fr. VW IMMEDIATELY. We are asking all to pray for this baby."
The church's prayers were answered, and in a big way.
Just two hours after Geraldine made the post, Holy Trinity opened their doors.
"When they turned on the phones, it started and didn't stop all day," Geraldine said.
The calls came from all over the world, Seminarian David Dufresne told WUSA9.
"England, Puerto Rico, Netherlands. It's amazing. It wouldn't stop," David said about more than a thousand calls and emails that poured into the office. "Ones that stick in my mind, 'It's the answer to our prayers. We really want to adopt this baby.'"
Some of the calls had even come from families that already have a child with Downs Syndrome – families that know exactly what this child will need and how much work (and joy) that comes with caring for a child with special needs.
Downs Syndrome can be tested for during the first trimester, and some who receive a positive test choose to abort.
"9 out of 10 never see the light of day," Father Vander Woude said. "It's a great testament to the goodness of humanity. This unborn baby, even though it will have some struggles, has a purpose."
He hopes that the phone calls received by their church sends the message that there are people out there that would take a child with special needs. If adoption is something that a woman carrying a child with special needs is considering, he feels she shouldn't be worried that the child's needs will prevent it from finding a family.
The adoption agency has already narrowed down the massive number of calls down to just three families.
Related Articles:
Study Suggests Children With Autism May Infer Thoughts of Others Sooner if Given Right Motivation
Newly Discovered Antibodies Produced by Some Pregnant Women May Lead to Prenatal Autism Test and Prevention
Newborn Comes Back to Life in the Hospital Chapel
---
[ad]