It is estimated that 1 in 68 kids in North America is diagnosed with Autism Spectrum Disorder. Though children with autism vary in their degrees of severity, many of them have impaired social skills, display repetitive behavior, delayed developmental skills and difficulty processing everyday sensory information.
Looking to create a unique backpack, a team of six Carlson School of Management seniors developed the Nesel Pack – a bag that offers kids on the spectrum more comfort and support.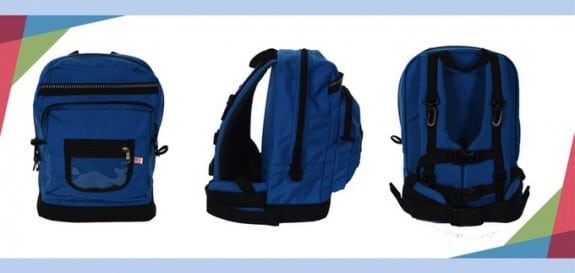 Launched on Kickstarter last weekend, this pack was created with straps that feel like a hug. They are also lined with soft fabric on the inside, so they won't feel rough against your child's skin. On addition, there are hooks on these straps to attach sensory tools, a hip belt for comfort and to give the wearer more security and a security strap in the front of the bag in case the user is entering into a dangerous situation and the parent would like more control.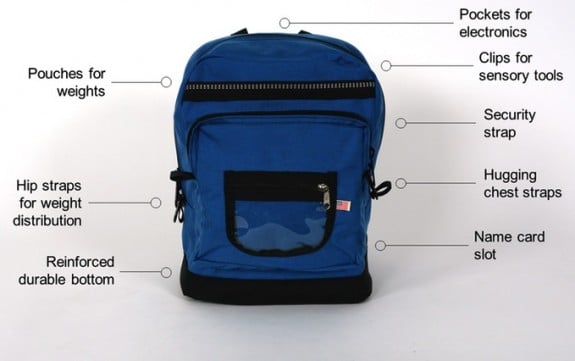 Pockets on the inside can fit weights so the bag can function like a weighted vest as well as a backpack and there is space to store an iPad and an 14″ laptop.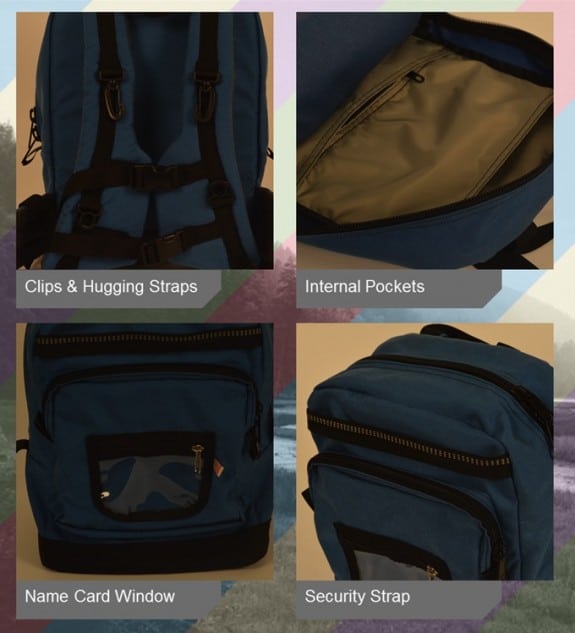 The brand has been testing the bag with students in their neighbourhood with great response.
Liam Craig, third-grader at Bailey Elementary School in Woodbury is on the autism spectrum and craves sensory stimulation. Recently he tested for the company.
"It was comfy, but it does need a little softer on the straps," He said. "If it would change to a fleece, it would be much better."
"The biggest thing is my son Liam really does need sensory stimulation all throughout the day, and having the extra wide straps is going to be huge for him," said Josh Craig of Woodbury. "I like the robustness of it and the clips on the front for chewies and that sort of thing — things that would be dropped seconds after they're given to my kid that shouldn't go in his mouth when they're dirty."
For more information, please visit the company's website neselpacks.com