In a new study led by the Perelman School of Medicine at the University of Pennsylvania, researchers found that the microbe bacteria in the cervix and vagina play a significant role in the risk of premature birth. At the annual meeting of the Society for Maternal-Fetal Medicine they presented their conclusions, which were also published in the American Journal of Obstetrics and Gynecology. Study authors believe that this research could lead to new therapies to reduce the number of premature births.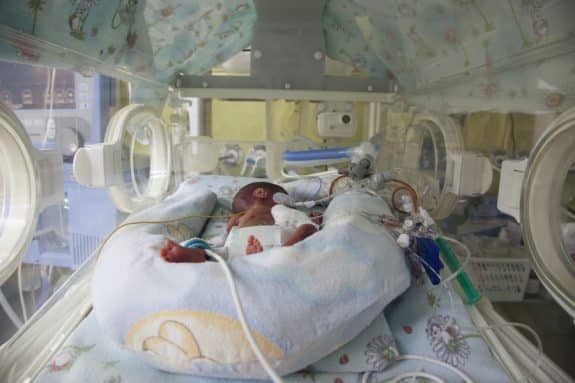 In 2015, about 1 in 10 babies was born prematurely. Premature births occur before 37 weeks of pregnancy and are the leading cause of death worldwide for children under the age of five. Sadly, the number of preterm births in the US increased in 2016, although doctors have been unable to determine the underlying cause.
Besides the emotional toll and financial costs of medical expenses on their parents, babies born prematurely can experience some serious health issues, some which last a lifetime. These include feeding difficulty, jaundice, breathing problems, vision loss, developmental delays, hearing impairment, and cerebral palsy.
For this study, researchers examined the microbiota in vaginal swabs of 1500 pregnant women, testing three times: during weeks 16-20, 20-24, and 24-28. They found that the risk of preterm birth varied as related to specific species of microbiota. To validate their findings, the team did a second analysis that looked at samples from 616 women during weeks 22-32 of their pregnancy.
Higher levels of bifidobacterium and lactobacillus were linked to a lower risk of premature birth. Those women with a higher level of several anaerobic bacteria were at higher risk.
Now the researchers intend to call for additional studies to confirm these findings, and hope to learn if targeting the "bad" bacteria or increasing the "good" bacteria can be an effective way to help prevent premature birth.
Decoding the causes of preterm birth has puzzled clinicians for years, but this newest research may be a big first step toward providing treatments for the women who can now be identified as being at greater risk.
&nbsp
---
[ad]