St. Paul's Hospital in Vancouver plans to open a special area where troubled mothers leave their infants anonymously and safely. The staff hopes this will lower the number of abandoned infants found dead in the Vancouver area.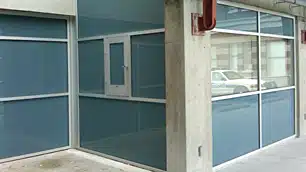 The Hospital has created a special facility, with an entrance accessible from the outside, to curb the number of infants found dead due to abandonment. Supplied with a safe bassinet, mothers can leave their infants in the hospital area without fear of being known or harm to their infants. The area has been outfitted with a delayed alarm, alerting staff members quickly while still giving mothers a chance to leave anonymously.
Dr. Geoffrey Cundiff, the head of obstetrics and gynecology for Providence Health Care, hopes that the new facility will give infants a chance to live, and troubled mothers a way out.
"It's troubling to think about a mother abandoning a baby. This brings up all sorts of visceral reactions in people. But it's an unfortunate reality, and all we are trying to do is to care for the baby," Dr. Cundiff said.
An infant left in the safe area will be given medical treatment and then turned over to the Ministry of Children and Family Development for care. Because this is promised to be a safe haven, the police have agreed not to investigate or seek charges against any mother who leaves her child in this area. Knowing that they can be anonymous will hopefully make women more compelled to leave their children there, rather than in unsafe areas.

"While there are adoption options for a woman in the Lower Mainland who is unable to care for her newborn baby, women in crisis are sometimes hesitant to access these resources because they want to remain anonymous. Angel's cradle is a way for a woman to give up her newborn safely and remain anonymous," said the hospital.
Mothers who leave their infants in this area can also later contact the Ministry of Children and Family Development to discuss regaining their parental rights. Mothers who are in dangerous situations may feel this is the only option they have, yet do not want to give up their children. This would give them a way to try to parent a wanted child if they are able to do so at a later time.
This type of facility is a first for Canada, though the concept has been in use since the 12th century. Many churches used to provide areas for abandoned babies to left and cared for by the church. Though this practice became less common, some hospitals in Europe and the US have taken back up the practice. – Summer, staff writer
Related Articles:
---