Soccer Mom! A heavily pregnant Kate Hudson and partner Danny Fujikawa were photographed taking her son Bingham to soccer practice in Malibu on Sunday, September 23, 2018.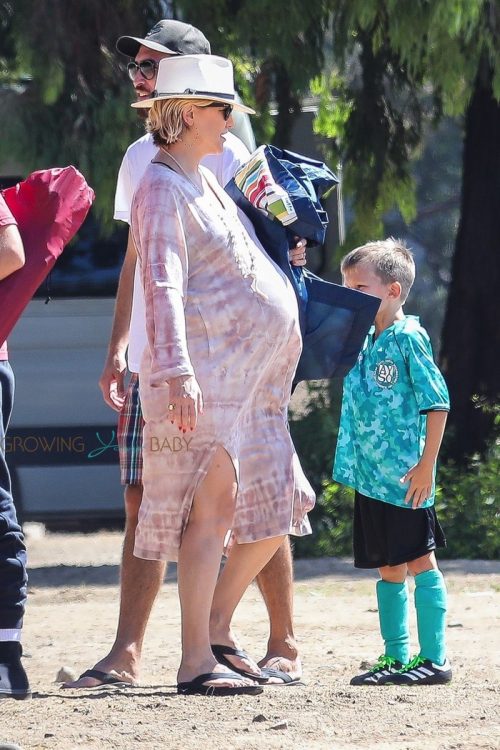 Kate's growing belly could be seen under her pink maxi dress.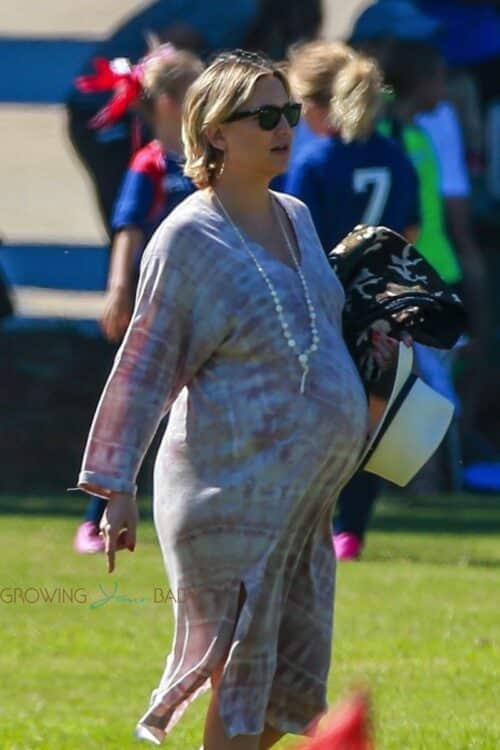 The actress was accompanied by her mom Goldie Hawn and son Ryder Robinson.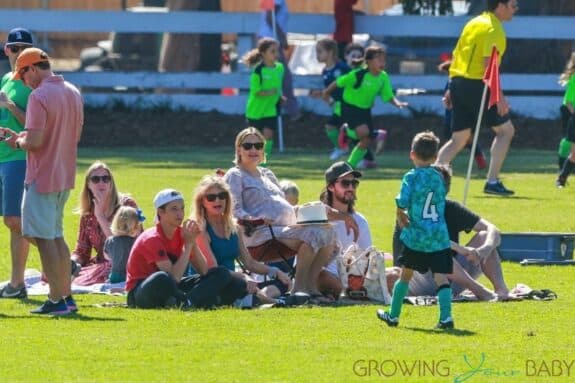 Last week Kate and Goldie appeared on the Ellen Degeneres Show together where the mom-to-be revealed she is very close to delivering Baby No. 3. "Let's just say you've probably never had anyone this pregnant on your show," she told Ellen DeGeneres. The host said she looked due "any minute," to which Hudson replied, "It could be! Water could go any second!"
Kate also told Ellen the "best part" of giving birth to her second son "was when mom called me when I was in labor and said, 'So, I'm about to take a swim and I was going to get a massage. How long do you think you're going to be in labor?' I was like, 'I don't know, mom!' I'm calling the nurse going, 'Do you know how long I would be laboring? Mom wants to swim.'"
Kate and Danny are expecting a baby girl this time around. They have not, however, settled on a name. She told Ellen they have a "couple" of name ideas, but they are "going to decide when the day comes."