On the road again! Victoria Beckham was photographed carrying her daughter Harper through JFK Airport in New York after arriving on a flight from London.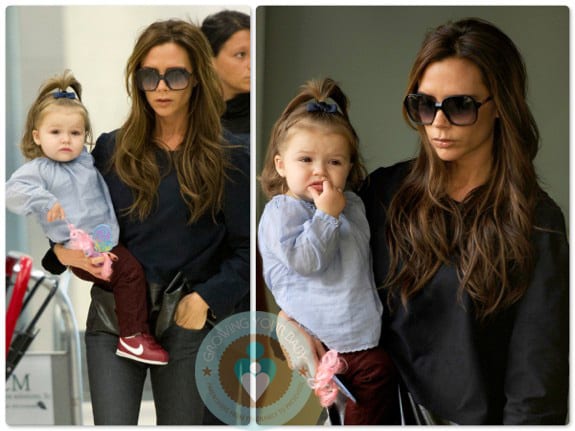 The busy designer splits her time between LA, where she lives with her family, London, where she has family and a home and New York City.
In the last year that travel has increased as she works to promote her fashion line.
Harper appears to be used to trekking through the airport.  The toddler wore the same unemotional face as her mom while the pair made their way to a waiting car. She carried a winged my little pony, which is a shift for the family, who is probably more accustomed to having cars and trucks around.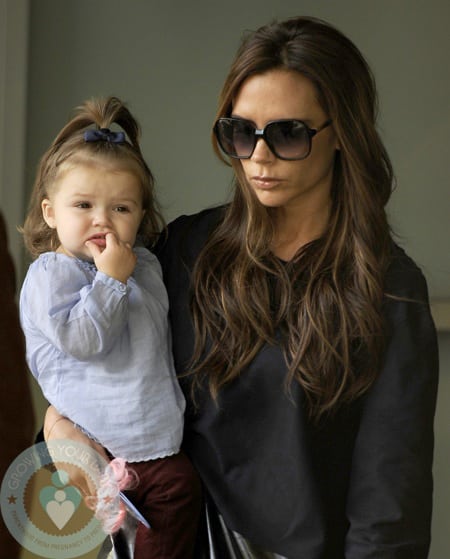 ---
[ad]