Victoria Beckham took some time out of her busy schedule to visit some of the shops at her hotel in Beijing with daughter Harper on Sunday.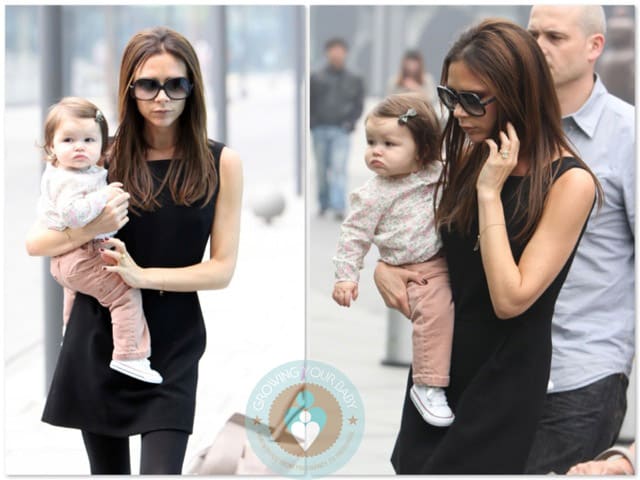 The singer-turned-fashion designer is in China to promote a special edition Range Rover Evoque she has designed.
Victoria's travel companion Harper now has quite a few trips overseas under her belt.  This is, however,  her first time to China and Victoria is thrilled to show her daughter a good time.
"She's loving it, she's dealt with the jet lag so well," Victoria told BBC Radio 1. "We've been out for the day, trying to soak up a bit of the culture – she's dealt with it very, very well."
In true Victoria style, she didn't pack light and neither did Harper!  The designer posted images of the outfits she pre-chose for their outings.
---
{SPLASH}
---