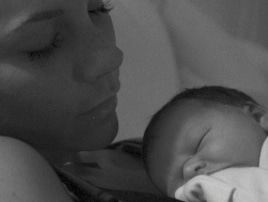 Even though Victoria Beckham has been a new mom for 5 weeks, a slipped disc that occurred during her pregnancy has prevented her from carrying her precious baby girl.
The Daily Mirror reports that despite rumors that she is working to lose the baby weight, the pop star is actually holed up in her home barely able to hold baby Harper.
A source said:
"Rumours Victoria has been frantically exercising and trying to lose her baby weight could not be further from the truth.

"The cruel reality is she was suffering with a bad back throughout her ­pregnancy, and then something untoward happened during the C-section, badly aggravating it. She has had an X-ray which showed she has slipped a disc in her lower back. Victoria is in a lot of pain and even struggling to hold Harper.

"She is really down about the whole thing as she just wants to be able to play with her daughter like any new mum.

"When she goes to breastfeed, David has to basically prop-up the baby. But Victoria is trying to remain upbeat because she really does feel so blessed with the birth of her beautiful daughter. She is determined not to let this injury overshadow the happiness surrounding Harper's arrival."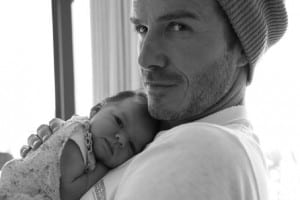 After the news of her condition broke today Victoria tweeted thanks to her followers saying,
Thank u for your kind messages. I'm feeling much better and enjoying every precious minute with baby Harper, I'm so in love. X VB
On top of being treated by a chiropractor, David has also referred her to specialists and physiotherapists linked to the LA Galaxy soccer club.
Last night the proud dad revealed he has also been helping feed the baby.
"We make sure that the most important thing to us is our family and we're all grounded.

"It's so important they have that mother-daughter bond and breastfeeding, I think, is really an incredible thing.

"We're in the process of putting it in bottles now, so I get to feed her, which has been amazing."
We wish her a speedy recover. Hopefully the magic her team is trying to work starts to make a difference.
---
[ad]