A video appeal made by her parents brought the focus on a little girl's fight with leukemia inspiring many to become bone marrow donors. Now, thanks to one such stranger's kindness, the baby girl has had a successful bone marrow transplant and finally gone home.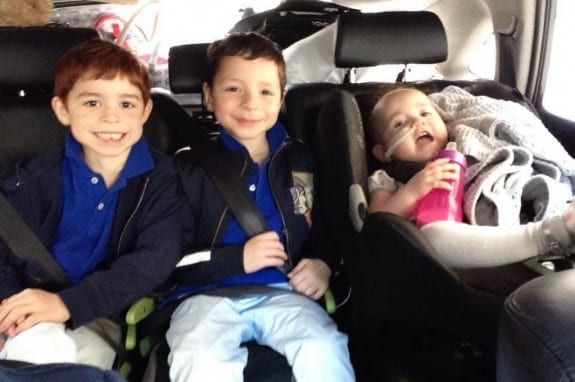 Margot Martini, a cheerful 19 month old was diagnosed with cancer last October. What made her fight even tougher was that she was diagnosed with two types of leukemia. Her parents Vicky and Yaser Martini, from Essington, near Wolverhampton launched a huge internet campaign with a Facebook page and an emotional YouTube video after all other therapies were found to be unsuccessful and Margot's only chance of survival was a transplant. Millions viewed the video and 40,000 people expressed their interest in becoming donors to save the little girl's life. The appeal was also backed by stars including comedian John Bishop, actor Martin Clunes and Wolves hero Steve Bull. Margot was in need of stem cell tissue types of someone similar to hers, and the campaign helped the family connect with a young man whose tissues were a match. In February the baby girl underwent the life saving surgery at the Great Ormond Street Hospital in London. On Thursday, she was finally able to go home with her older brothers Rufus, five, and Oscar, six.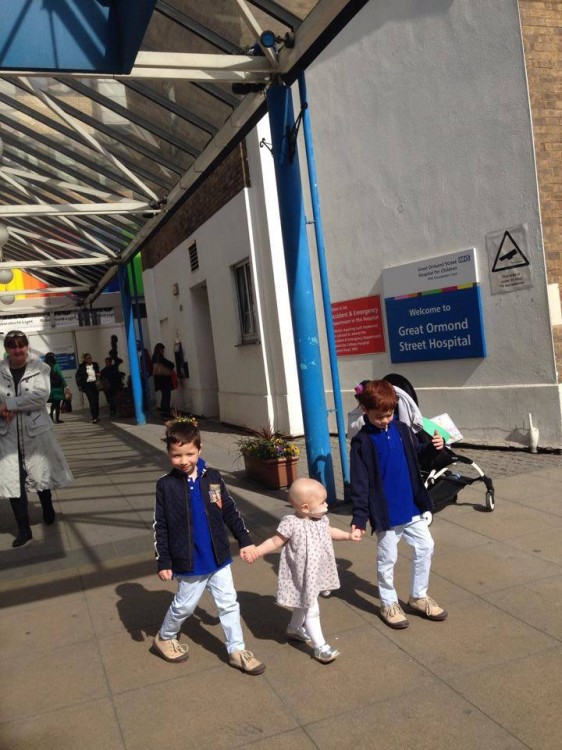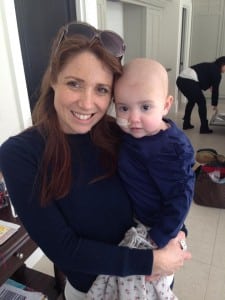 Her father says,
"It was lovely to see her out of the hospital environment. She really doesn't remember much before she was in there. But it will be new memories from here on in."
The baby's immune system is still not very strong though and she will have to avoid crowded public places such as restaurants, malls and movie theaters. Her dad Yaser also hopes that he can meet the German donor one day who saved his daughter.
"He saved our little girl's life," he said. "We wrote to the donor. It was strange as it had to be anonymous and we couldn't give anything away about who we are. We hope to meet him one day – he gave us a miraculous gift."
Now the family wants to continue to inspire others to donate and save lives of those who are fighting life threatening conditions such as cancer. They want to raise awareness of the stem cell register under the Team Margot banner.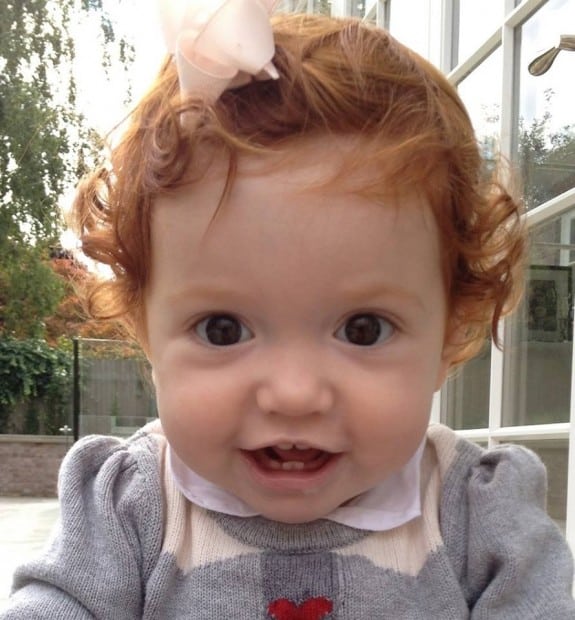 "Right now is family time," he said. "But we are wedded to this now. People with blood diseases are not the only people in need of stem cells. Team Margot will continue to beat the drum to encourage as much awareness as possible and continue to spread the word."
---
[ad]