How cute! Violet Affleck and her little sister Seraphina set up a lemonade stand outside their home in Pacific Palisades, Calif yesterday.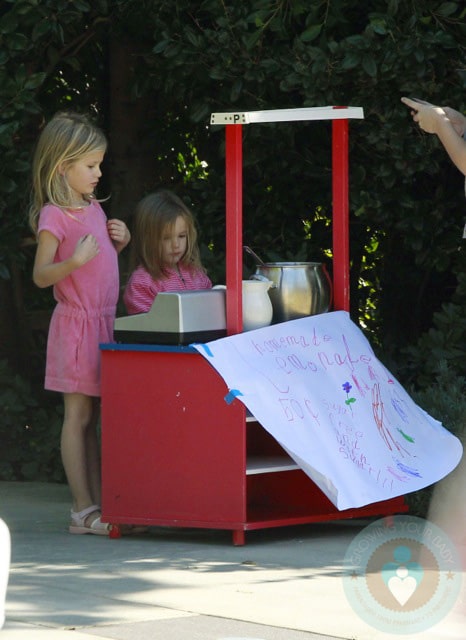 Prepared to do business, the girls had a red wooden stand, a cash register and a pot of juice with a sign out front that read, 'Homemade Lemonade $.50 sugar free"
Neighbours came by to support their business as did their famous parents.  Ben even encouraged a couple of the photogs set up outside his home to buy a cup as well.
2012 will be an exciting year for the Afflecks.  The family is due to welcome their 3rd child, rumoured to be a boy!
---
Related Articles:
{FAME, INFphoto.com & WENN}
---