Watkins Glen State Park is one of my favourite places to hike in the Finger Lakes. The gorge trail is easy to follow and it offers incredible views of cliffs and waterfalls. So many waterfalls. If you love waterfalls like me – plan your visit ASAP. This trail does not disappoint.
7 Tips for Families Planning To Visit Watkins Glen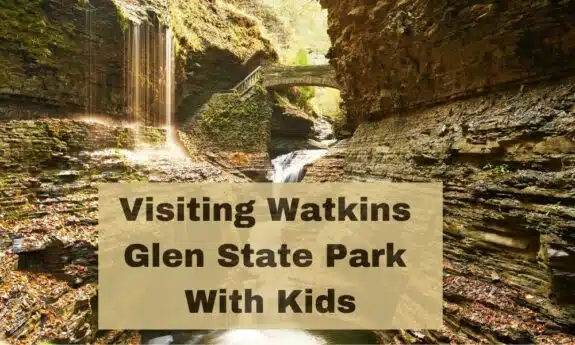 Arrive Early
When we visit, we arrive as soon as the park opens to avoid crowds. This is a very popular location in the Summer so plan to be there early so you can enjoy it without lineups.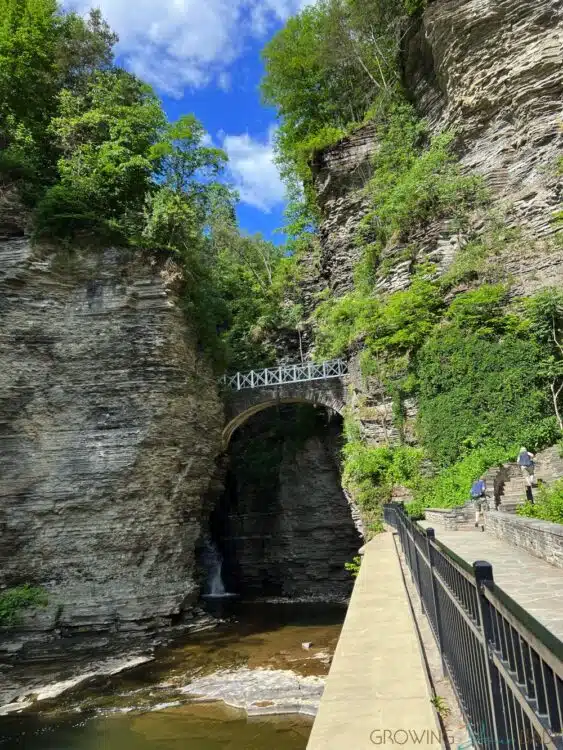 Bring a baby carrier
This trail is not stroller friendly as there are uneven stones and a LOT of stairs so if you are planning to visit with little ones you will have to carry them.
Wear waterproof footwear
Because of the amount of underground water that comes through the sides of the gorge the trails are wet and muddy. Crocs, swim shoes, or a pair of waterproof hikers are perfect for this trail. Leave your best runners at home – especially the white ones.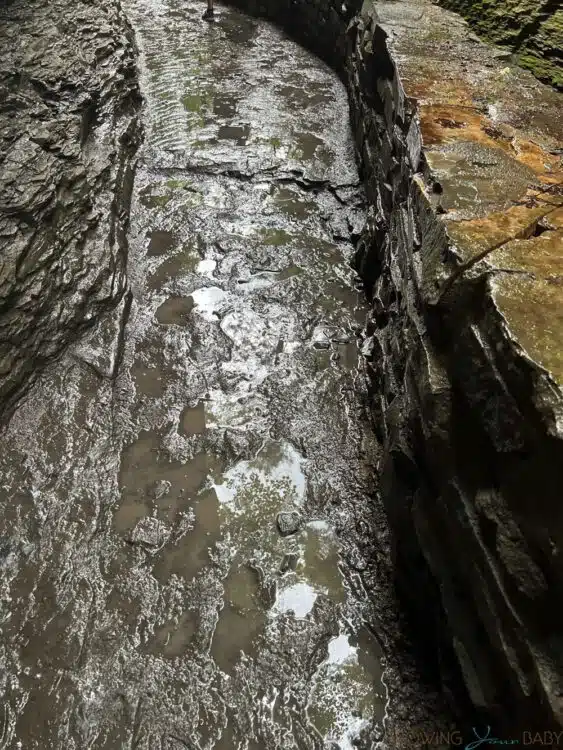 The Gorge trail is where it's at
For the best view of all of the waterfalls, the gorge trail is your best option. It is just more than a mile each way and you come back the same way so you will see everything twice. You can go back via the RIM trail but we found it to be not scenic at all and lackluster. It is the best option, however, if you just want to get back to the car without braving the crowds on the gorge trail.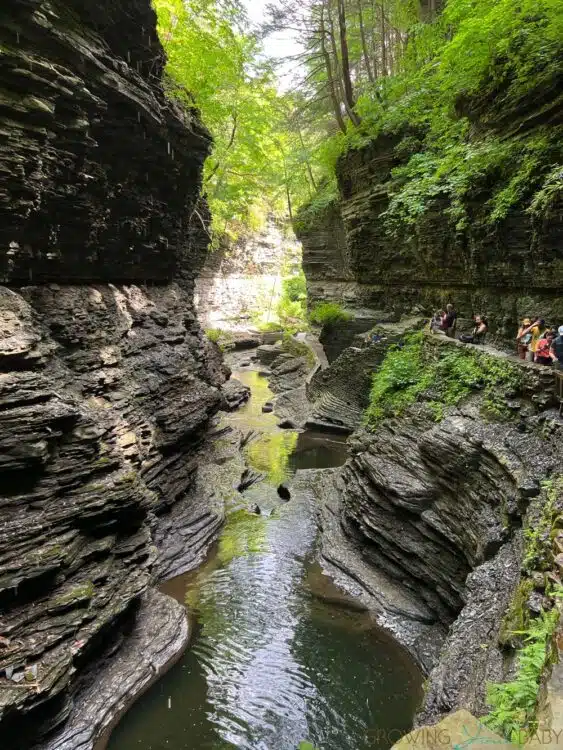 Leave Fido at home
Dogs are not allowed on the gorge trail but can stroll on the rim trail above. If you are hoping to get the best views you won't be able to do it with your dog. We were disappointed with this policy but understood why when we saw how narrow the trails are.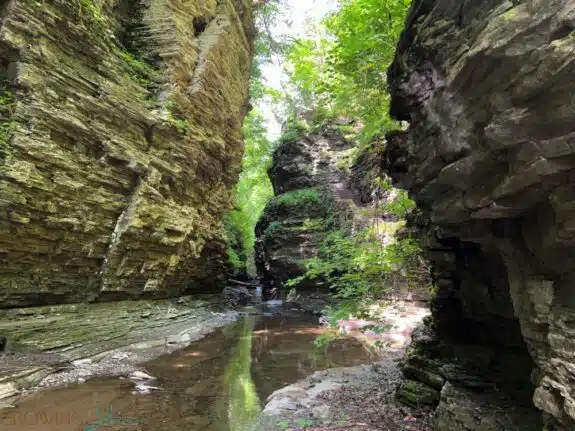 The rim trail offers more room for dogs to stroll but you don't get the views of the waterfalls. Dogs are allowed on some other trails in the region so check with each park and they can update you on their rules.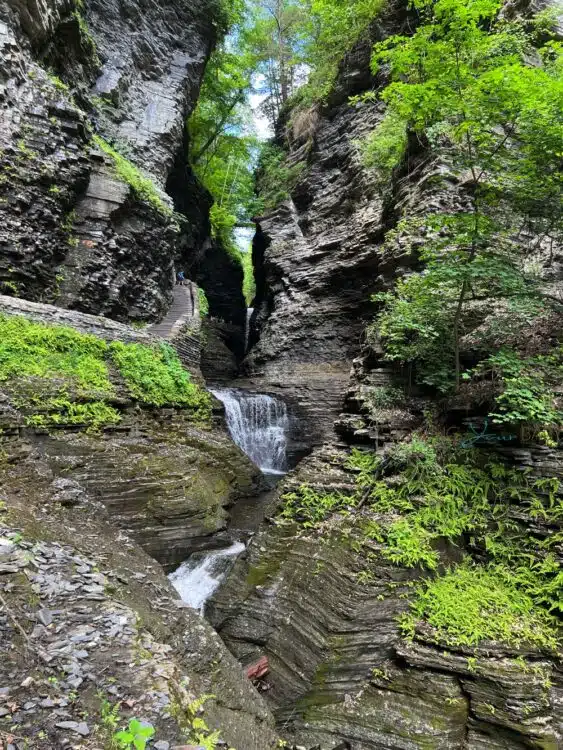 Bring lunch
The state park has picnic facilities and campsites if you want to stay for the day or longer. There is also food for purchase on-site if you want to grab something quick.
Vehicle Entrance Fee – $10 per vehicle which includes the option to use the pool on site so bring your bathing suits so you can cool down after a long hike!
Plan to visit other sites close by
The finger lakes are famous for their beautiful parks and waterfalls. You don't have to go far to get to more unique places where your family can enjoy the sights. We visited Eagle Cliff Falls and Shequaga Falls in nearby Montour Falls.
Both are different but were nice to see. There is also the Corning Museum close by and many wine estates where you can plan tours or lunch.
Here is a video I took in 2017. Aside from the entrance the park remains the same. ENJOY!