Famous for their interactive tech toys, VTECH has debuted a collection of dolls that double as a best friend and learning toy.
The Baby Amaze Peek & Learn Doll is a soft, cuddly toy that does 60+ adorable phrases and songs when kids play with her.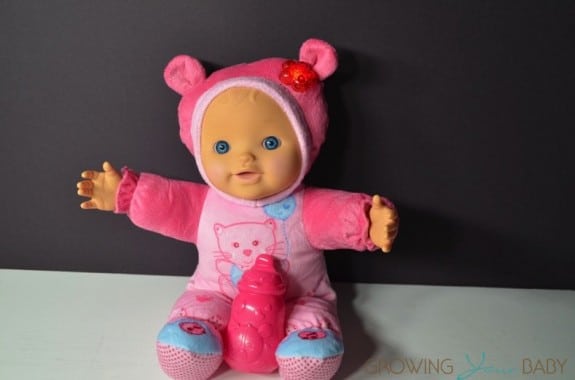 As her name suggests, she plays peek-a-boo when you raise her hands to cover her eyes and she also has 4 sensors on her body that each say something different when kids press them.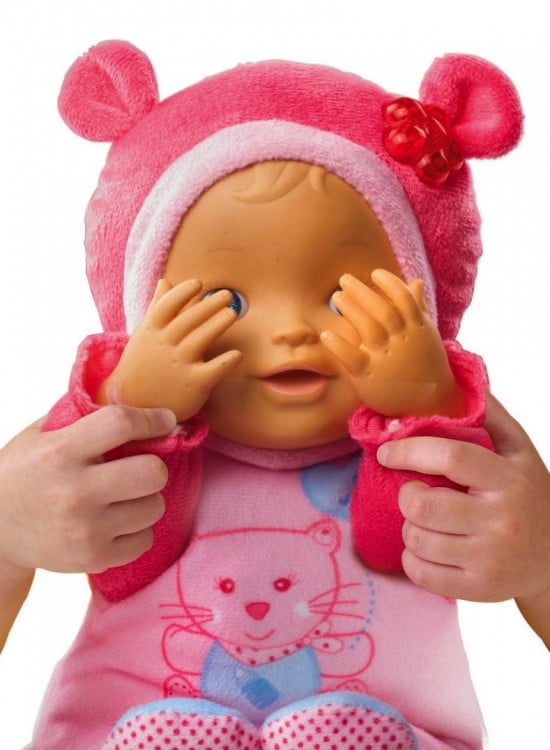 Designed for kids 2+, she is just 12″ tall, which is the perfect size for toddlers to carry around.
Baby Amaze Peek & Learn has a soft body and comes dressed in a cute hooded kitty themed sleeper and the flower on her head lights up when she chats.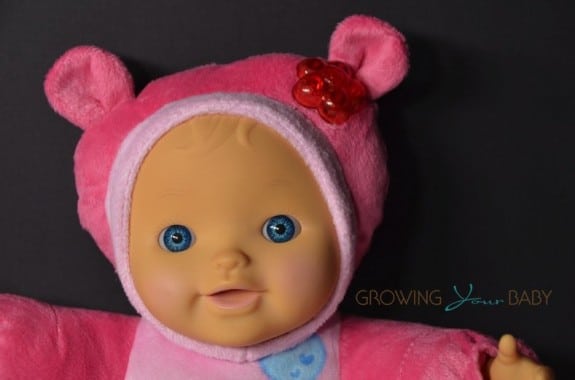 To get her going, kids can press her belly, her toes or the heart balloon on her chest.
She will identify different parts of her body, ask kids questions or tell them she's thirsty when they activate her.  Little ones can give her a quick drink with the included bottle.  She won't make drinking sounds, but it's perfect for kids who want take good care of their babies.
There are a couple dolls in the Baby Amaze collection and also, the 3-in-1 Care & Learn Stroller, that gives the babies a place to sleep, stroll and eat.
We love that this collection blends classic play with learning. The electronic portion of the doll can also be turned off and on for parents who only want a companion for their kids.
To see Baby Amaze Peek & Learn in action check out the video below!
---
[ad]