Debuted last Fall, Vtech's Go! Go! Smart Wheels collection mixes good old fashioned car fun with interactive play.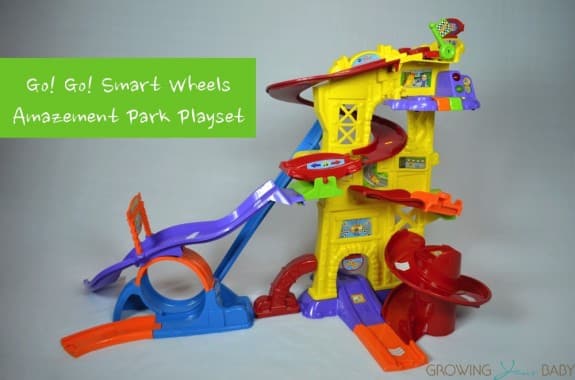 New for 2014 the company has added 6 new playsets to the collection to allow kids to create a custom city. Designed for kids 1 to 5, the Go! Go! Smart Wheels line is easy to build, re-configure and expand.
We recently tested out the Go! Go! Smart Wheels Amazement Park Playset to a great response from our little testers.  Out of the box parents will need a screwdriver to assemble this set.  But rest assured everything goes together easily and can be done in about 20 minutes.  Once together the set is almost three feet long!
The Amazement park playset's design revolves around three race tracks.  From the top of the set kids can chose to meander down the red track or fly straight down into a 360 degree loop on the blue track.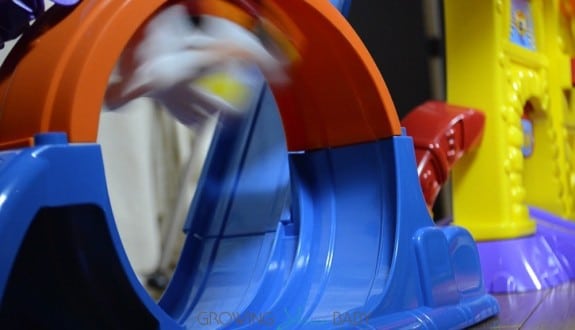 Unlike other sets this one offers kids the option to continue down the front of the set on the red track or cruise off into the sunset with the purple track.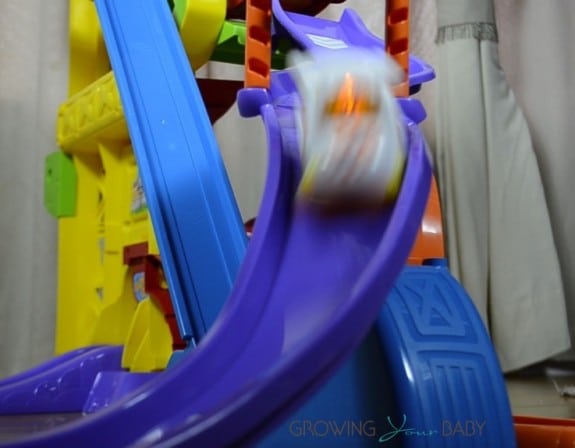 The end of each track has a connector so that additional track or buildings can be connected to different sides of the set.
This smart wheels set features 8 SmartPoint™ locations, that each responds with different music or fun sound effects when a vehicle passes over them.  It also has an electronic pit stop where kids can pretend to fill the gas tank or make quick repairs while hearing fun phrases, music and learning colors.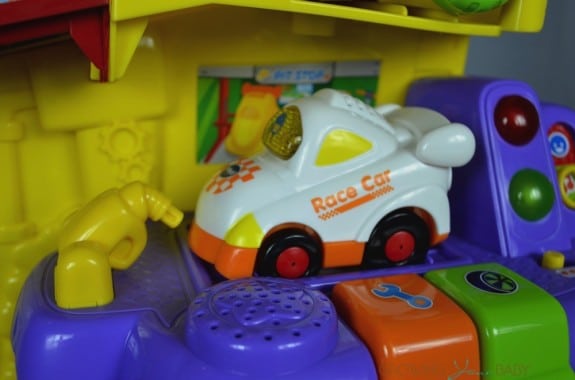 We have put together a video to show the set being built and some of its features!
---
[ad]