Legendary Toy company Vulli has expanded its popular teething line with 4 new products.
The company first began making toys in 1961, and has been in the business ever since. Today, the toys are still produced in the same traditional methods as always, from natural rubber derived from the sap of the Hevea tree, BPA and Phthalate-free with food grade paints.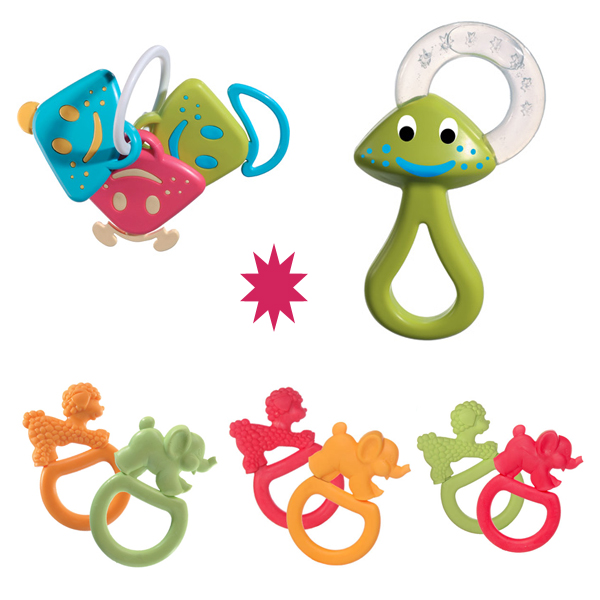 Clockwise, Rattling Keys, Cool It Soothing Teether and Vanilla Scented Teething Rings in 3 colors.