You're going to gain weight during pregnancy, it's inevitable, but you can exercise to help keep you in shape, make labor easier and avoid packing on too many pounds.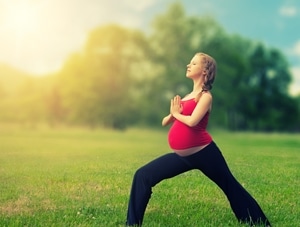 According to the Mayo Clinic, exercise during pregnancy can help to ease or even prevent back pain as well as other discomforts you're bound to experience, boost your mood and energy levels, help you sleep better, increase your stamina and muscle strength and prevent excess weight gain.  It can also help you during labor!
Read more about from our friends at Pregnancy Magazine!