Several drugs to treat attention deficit hyperactivity disorder must include new warning information about the risk of heart problems and psychotic behavior, U.S. health officials said Today.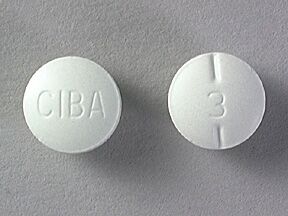 These drugs include GlaxoSmithKline Plc's Dexedrine and Novartis AG's Ritalin. They now must include a warning about the possible risk of sudden death and serious heart problems, Food and Drug Administration spokeswoman Susan Bro told Reuters.
It wasn't clear whether or not Johnson & Johnson's Concerta and Eli Lilly and Co.'s Strattera — also were ordered to carry the warnings. Stattera already has a caution about suicidal thoughts and misuse of Adderal can cause heart problems.
There are conflicting opinions on whether the warning warranted a "black box", the strongest warning possible.
Psychotic behavior, stunted growth, seizures and vision problems also were included as non black box side effects in GlaxoSmithKline's letter.
Some doctors have expressed concern that new warnings could dampen use of the medicines, which the FDA has estimated see about 1 million prescriptions for adults and 2 million for children each month.
I'm Speechless. We trust the pharmaceutical companies to do extensive research on all drugs before they are released. I know that each person is different and that there can be abuse or overuse, but these companies are making quite a bit of money. Money that we pay them to ensure that the medicine we take is safe. They are responsible to the children that consume their product.
It scares me that a child that is taking Ritalin may have a heart attack or possibly die. I would rather look for alternative medicines (homeopathic) than take the chance that my family member could end up worse than they started!
SOURCE: Reuters
---
[ad]