Walt Disney World's Epcot theme park is in the middle of a massive transformation that focuses on 4 neighborhoods. Today Disney's Imagineers revealed more information about World Celebration the central section that is anchored by the iconic Spaceship Earth.
As EPCOT at Walt Disney World continues to evolve into one of the best places to celebrate cuisine from around the world, Disney Imagineers are creating new spaces that will bring their incredible international festivals to life with the new World Celebration neighborhood. In new artist concept renderings released today on the Disney BLOG, fans can see how the park will look as you journey past Spaceship Earth and begin your day through the park.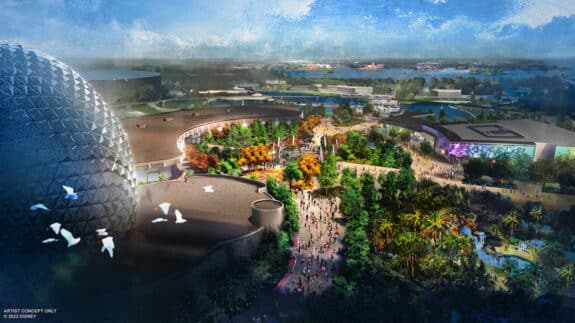 World Celebration will be comprised of several different gardens, with a central planter based on the five-ring EPCOT logo. This space will be filled with seating while offering guests shade on hot days. Each of these gardens will have their own identities, and they'll change along with the festivals throughout the year.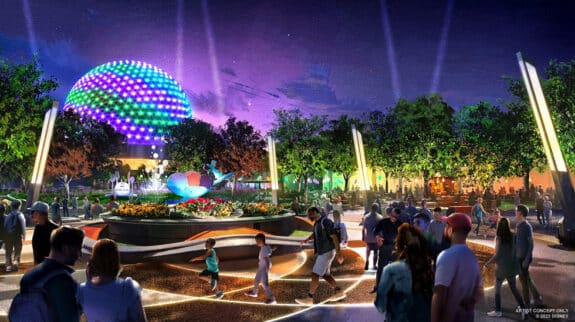 At night, lighting will create an immersive nighttime experience that will evolve through the seasons.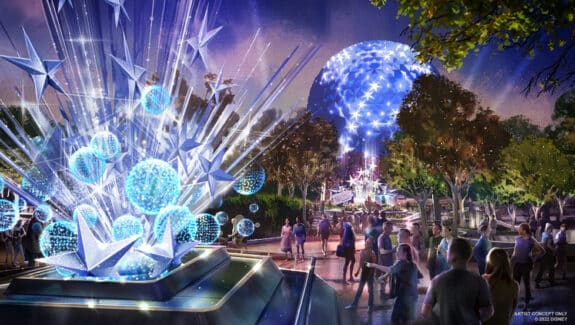 Two spaces; CommuniCore Hall and CommuniCore Plaza, will serve as multi-use facilities and outdoor event spaces. CommuniCore Plaza will have the flexibility to host intimate musical performances that extend out into the nearby gardens.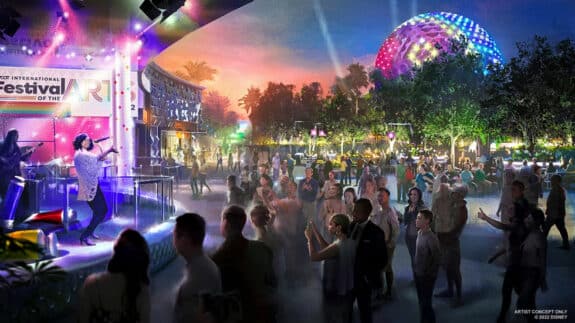 CommuniCore Hall will be a flexible exhibition and gallery space, offering a wide variety of experiences that highlight art, live music, food – complete with a demonstration kitchen – and more. In addition, adjacent to CommuniCore Hall will be a new Mickey & Friends location where you can meet some of your favorite Disney pals.
On his IG, Zach Riddley showed the park's new Journey of Water.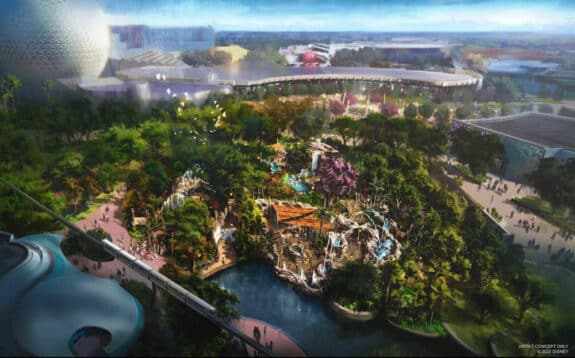 "Journey of Water will immerse guests in a lush environment, and it is here that the story of the global cycle of water will be brought to life in a story completely unique to EPCOT. We're creating an outdoor attraction for all ages, where you will be invited to play and interact with water as it travels from our skies to our oceans and back again. The spaces and experiences within were inspired by Moana's friendship with water and her devotion to protecting nature around her."