Whitney Port was spotted enjoying some time with her son Sonny after grabbing some lunch at Joan's on Third on Friday May 18th, 2018.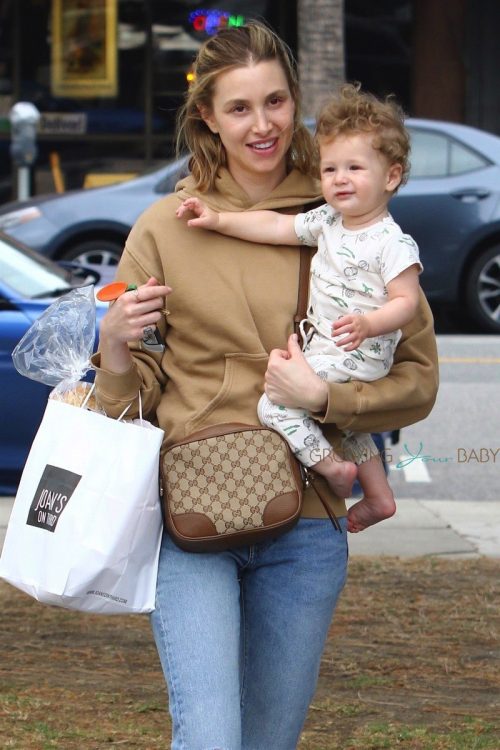 The former reality star was all smiles as she made her way to the car with her little cutie.
Sonny was sweet in a two-piece out with veggies all over it.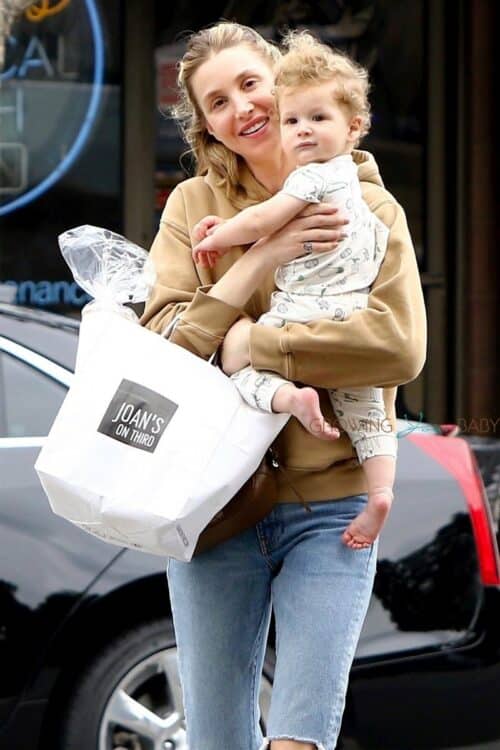 Earlier in the day Whitey posted a photo of the pair at the LA Zoo riding the carousel noting it was a first for her sweetie.
Earlier this month Whitney was featured in Architectural Digest showing off the 1950s Ranch House she and her husband, Tim Rosenman recently brought back to life.
The couple moved in on July 2017—just a week before Sonny, was born. And while a lot of work needed to be done his nursery was first to be done. After laying down hardwood floors before their determined move-in day, they opted to wait on other renovations until they had settled more into parenthood.
"We're trying not to be too hard on ourselves to get it all done in the first year of Sonny's life," Whitney told the magazine.
The home's sweeping views of the city, separate areas for poolside lounging and a large, verdant eucalyptus tree, made the surroundings feel more like Savannah than Los Angeles.