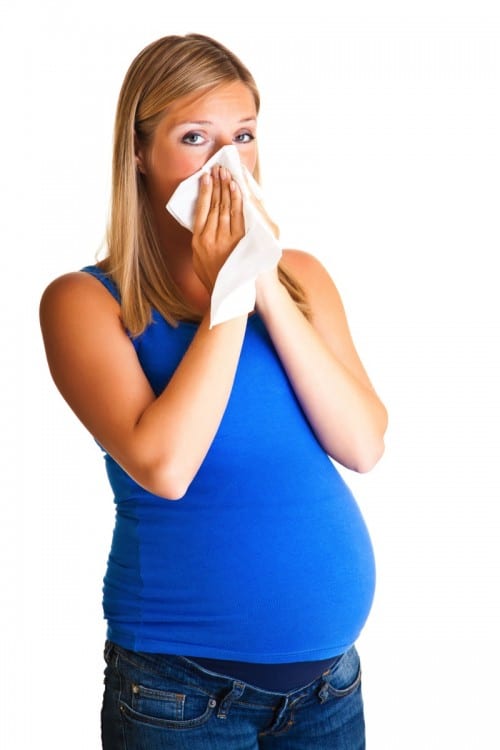 Highly contagious and on the rise, whooping cough is being seen all over the United States. And now, with a rise of more than 30 percent rise reported by the Centers for Disease Control and Prevention, expectant mothers are being encouraged to vaccinate themselves so that the immunity can be passed onto their babies.
"The spike in whooping cough may be due to the fact that the vaccine does not protect against the disease for long and parents who don't vaccinate their children may be creating more opportunities for whooping cough outbreaks," Sarah Wagner, MD, an obstetrician and gynecologist at Loyola University Health System, told Science Daily.
Caused by bacteria, the respiratory disease initially resembles a cold, but it can quickly progress to an uncontrollable violent cough that can make it very difficult to breathe. It's most commonly seen in infants and young children. For children under one year of age, it can be life-threatening.
The recommendation, which comes from the CDC and the American Congress of Obstetricians and Gynecologists, suggest that all women receive a whooping cough vaccine sometime between 27 and 36 weeks of pregnancy. During this time, the protective antibodies are safely passed along to the growing fetus, and continues to protect infants for a short time after birth. This is important since infants do not receive their first vaccine for whooping cough (DTaP) until they reach two months of age.
"There are currently no whooping cough vaccines recommended for newborns at birth, so we recommend that all of our pregnant patients and those around the baby get the vaccination," Dr. Wagner, who is also an assistant professor at Loyola University Chicago Stritch School of Medicine, said. "The vaccination is the best way to prevent whooping cough in the baby and reduces the risk of hospitalizations and deaths from this disease."
Dr. Wagner suggest that mothers receive the vaccine during every pregnancy since the antibodies decrease over time. If not done – or if the vaccine is given too early in pregnancy – the antibodies levels in the mother may not stay high enough to provide adequate protection to baby.
Related Articles:
---
[ad]