One of the products that took CES in Las Vegas by storm this week was the Willow Wearable Breast Pump.  Designed without cords or tubes, this unique pump fits in your bra so you can pump on-the-go discreetly.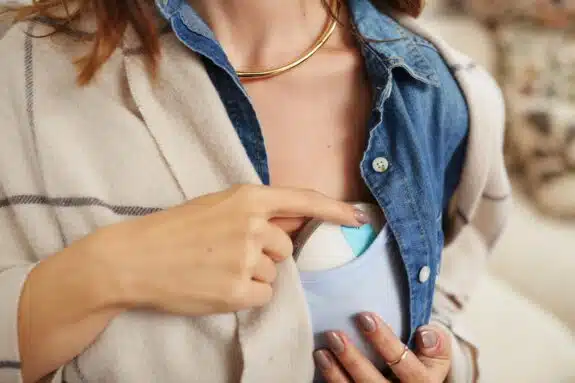 As a mom who has pumped in the back of a taxi cab, on a plane and in more change rooms than I can count, this is definitely a big advancement for women who don't want to continue your life while expressing milk for their babies.
The Willow is also designed to work quietly while you go about your day without the need for a private place.
The unit itself was created with fewer working parts to reduce clean up time.  Additionally, it comes apart easily so you don't have to fumble attaching all of the different flanges, tubes and shields we see on traditional pumps.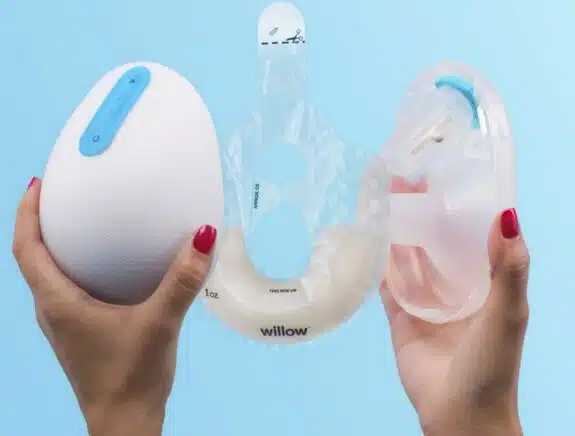 I like that it can be integrated with an app to track of how much milk you have expressed, and compares data from past pumping sessions.  This is eliminates having to always keep a pen and paper handy after each pump session.
Where was this pump when I was trying to build up a supply for my 24 weeker because I still have a notebook full of pump session measurements.  Having this app would have saved so much time!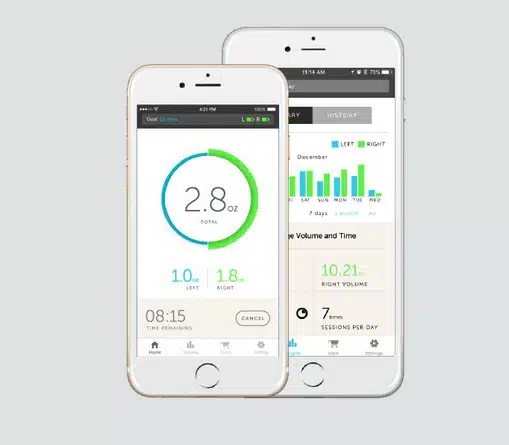 So how much does it cost?  $400, which is on par with the rechargeable premium pumps on the market.
It comes with: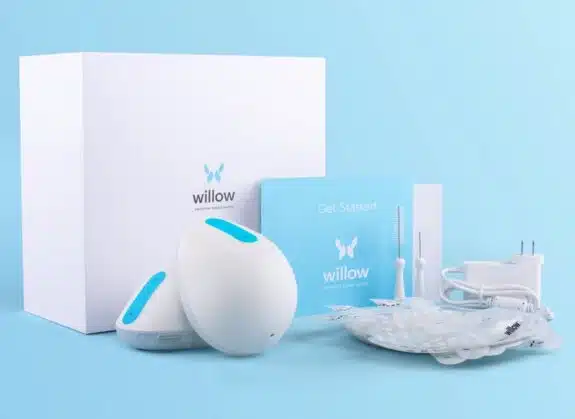 2 Pumps
2 Flanges
2 Flextubes™
24 – 4 oz. Milk Bags
2 Cleaning Brushes
2 Carrying Bags
1 Pump Charger
1 Quick Start Guide
1 Instructions for Use
Milk bags, flange, and Flextube™ are BPA free*, food safe, and recyclable. They are designed for one-time use only and spill proof thanks to a one-way valve. Parents can store the breastmilk in the bags in both the fridge & freezer.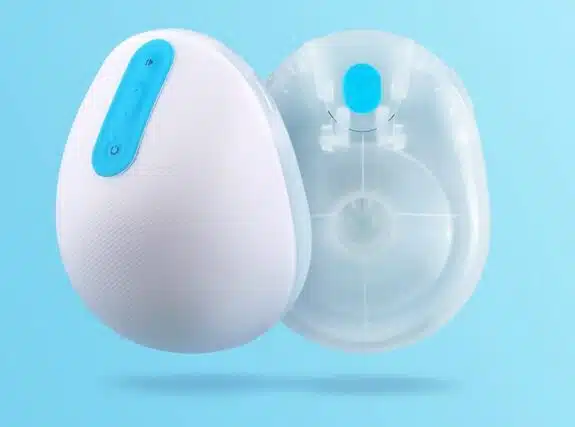 For more information, please visit Willowpump.com
---