Pumping milk requires time, energy, and serious commitment. It can be difficult enough to meet this commitment when you're doing it for your own child, but to do it for one you will never meet . . . that takes some serious heart – something Amy Borman of Rhinelander, Wisconsin apparently has a massive supply of. Well, that, and breast milk.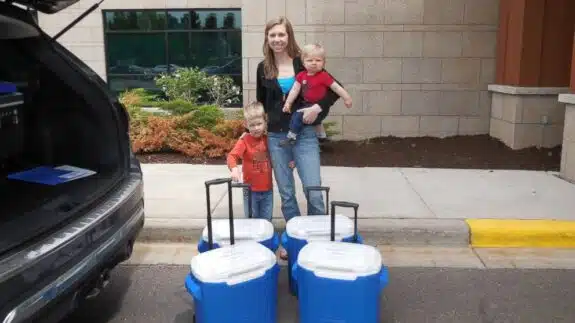 About six months into breastfeeding her second child, Amy realized that she had two deep freezers full of back-up milk. She hadn't wanted to stop nursing her baby yet, and she didn't want all of that milk to go to waste. So she talked to a local lactation consultant about the donation process.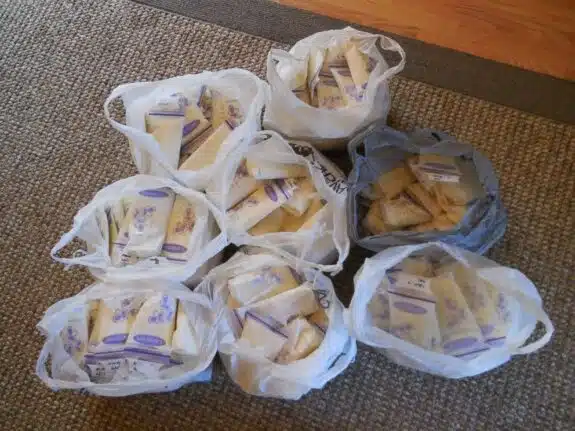 According to Amy, that process was fairly simple. So simple, in fact, that she would recommend any mom with an extra supply go through it.
"I worked in a NICU, and I know how important breast milk is for premature babies," Amy told ABC News. "It's such an easy process, and I would hope that, if other moms had extra milk, they would donate, too. It's totally worth it to keep at it a little longer. Every little bit goes a long way."
Susan Lindekugel, a lactation consultant at the birthing center at Aspirus Wausau Hospital agrees. And she says that not everyone has to make a very large donation of 29 gallons to contribute.
"We're always looking for milk. It comes from all around the nation, the same way a blood bank works," Lindekugel told ABC News. "Most women get between 2-5 ounces every time they pump, and pump 8 – 10 times per day. You do the math."
Amy doesn't deny that it was a huge commitment of her time, but she said it was "an amazing experience," and so worth the effort.
Related Articles:
---