The U.S. Consumer Product Safety Commission in conjunction with Wishbone Design Studio Limited of Yardville, N.J., has announced a voluntary recall of about 5,000 Wishbone Recycled Edition Bikes because the handlebar can pinch fingers placed at the center where the handlebar connects to the bike frame.The firm received reports of four incidents, including two injuries. One required stitches and one required restorative surgery.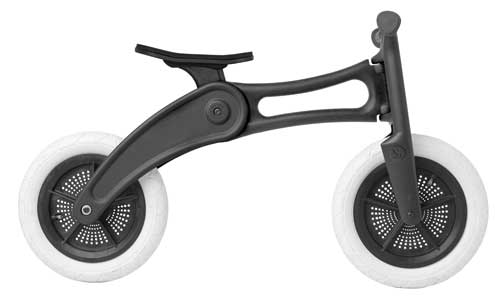 The Wishbone Recycled (RE) Bikes are made from recycled black plastic materials with 12-inch, air-filled white rubber tires. The adjustable seat height ranges from 9 to 20 inches.
The bikes weigh about 10 pounds. The two recalled bikes include one 3-in-1 model, which is adjustable as a 3-wheeler or 2-wheeler with a high seat or low seat; and one 2-wheeler model, which is adjustable with a high or low seat. The date codes for production appear in a round dial on the front frame of the bikes under the seat. Date codes are either December 2013 or May 2014. The year appears in the center of the dial and the arrow points to the month. There is also a Wishbone logo embossed on each bike fork.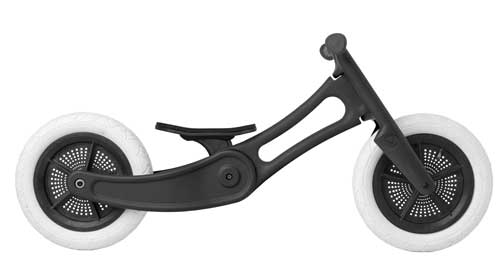 Consumers should immediately stop using the bike, take it away from children and contact Wishbone toll-free at 888-748-7453 from 8 a.m. to 5 p.m. ET Monday through Friday or online at www.wishbonedesign.com and click on Product Care and then Safety & Recalls at the bottom of the page for more information. or the store where the bike was purchased for a free neoprene cover for the handlebar.
---
[ad]