At 50-years-old, grandmother Tracey Britten has decided she would like to be a mom again – FOUR times!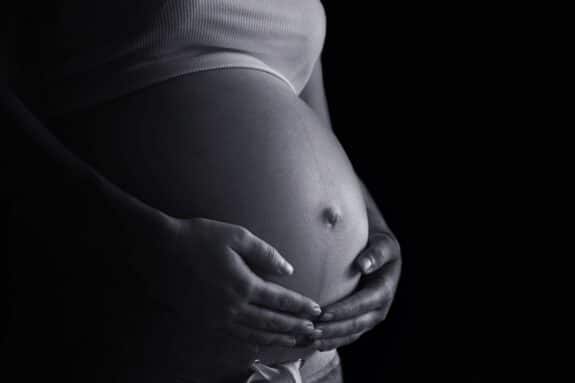 The former drugs counselor is expecting three girls, including identical twins, and a boy with her partner, Stephen.   The £7,000 fertility treatment took place in Cyprus' private Kolan British IVF Center where her eggs were extracted and fertilized by Stephen's sperm. Despite four embryos being implanted, one stopped growing.  In an exciting event – one divided to make twins.
Already mom to three children aged 22, 31 and 32 with her first husband, Tracey told The Sun: 'Every year I still wanted another child. I got to 50 and thought: "I'm just going to do it."'
To all those who doubt her decision, she said she 'doesn't care'.
She said: 'People have said, "You're a gran having kids". Well, so what? I won't be the first and I won't be the last.
'I don't look 50 and I don't feel 50. People can say what they want. They don't know my story. When they see four beautiful babies they'll change their mind.'
Currently 25 weeks pregnant, she is planning on delivering by cesarean in 7 weeks.
Tracey and Stephen don't live together.  Instead, she plans to raise the quads in her rented three-bed home, with him dropping in to help.
Professor Geeta Nargund, medical director of CREATE Fertility, said: "The cost to the NHS of looking after these premature babies is likely to be hundreds of thousands of pounds. I wish her and her babies every luck."