A  newborn has been listed in good condition after it was discovered on the doorstep of a woman living in Huntington, West Virginia.  The baby was reportedly left with a note, which was written by the mother hoping that the child would be taken care of.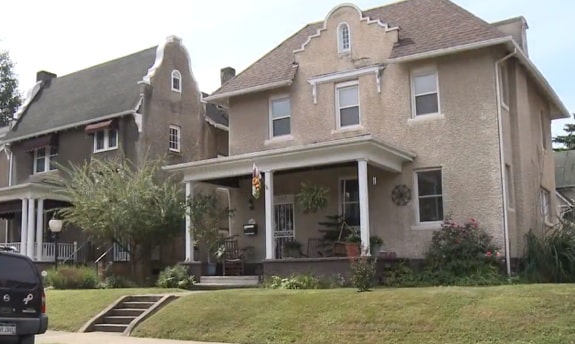 It was around 9.00 pm on Saturday when Rachel Bostic was sitting on her couch, watching the Marshall's football game when she heard three loud knocks on her door.
"I thought it was a friend and I thought, well, they're not going to come to my house without calling first," Rachel said. "It wasn't a knock like a knock of someone you know, it was a 'bang-bang-bang' like three loud bangs."
Rachel could also hear the loud crying of a baby and immediately went to check. She peeked from the door to find a baby wrapped in a blue towel on the porch. She opened the door, picked the baby to find a note that fell from the wrapped towel.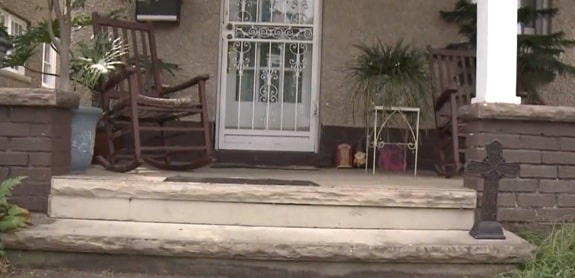 The note appeared to have been written by the mom who had abandoned the newborn on her doorstep.
"The note said the baby was born between 1:30 and 2:00 that afternoon," Rachel said. "She talked as if she were the baby in the note and said she had named the baby. She said my name is — I can't remember the name right now. It was a blur. I was holding him and trying to read the letter."
The mother also asked her not to call the police and take care of the child.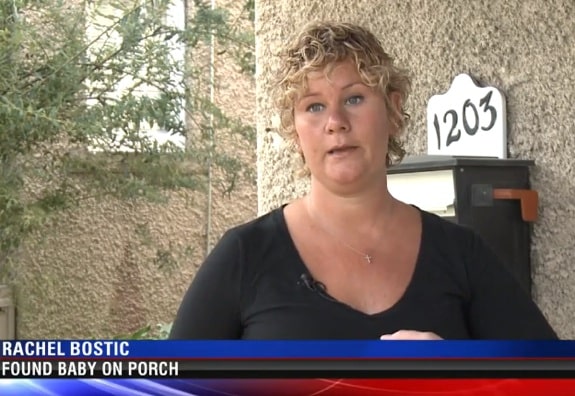 "She said she knew I could give him a good home, a nice family and she wanted me to take care of him," Rachel said. "She said when he gets older to please tell him that she loves him."
Placed in an awkward position, Rachel decided to call the police, who soon arrived with the paramedics. Initial check up showed that the baby boy was healthy and only seemed hungry according to Rachel. She also noted blood on the towel which lead to the assumption that the baby might have been born on the towel itself.
Rita Cooper another woman living in the neighbourhood said she had noticed a young woman walk toward Ritter Park just after the baby was left on Bostic's porch.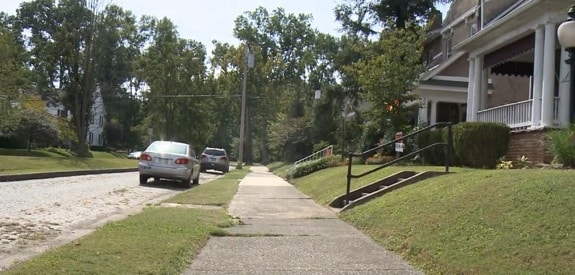 She said the woman was wearing a backpack.
"She kept turning towards me and looking," Rita said. "I thought it was kind of odd that she was walking down the middle of the road. And then she immediately turned down the alley and then I didn't see her anymore."
Although she admits that this is the first time such an incident has occurred in the neighbourhood, she adds that the mom might have had some problems that led to such drastic measures.
"There's all kinds of circumstances with her family life perhaps, and what she had to hope for that child's future," Cooper said. "Possibly she was afraid of repercussions from friends and family."
Rachel was worried about the new mom too.
"She obviously needs medical attention as well. She just had a baby, so I was worried about both of them," Bostic said. "I hope that she's okay and I'm glad her baby is okay."
The baby in the ICU and reportedly doing well. He was also being closely monitored to ensure he doesn't have any health issues.
---
[ad]