In a first for India, a Mumbai-based woman, who had undergone a critical laproscopic ovarian tumor surgery while she was five months pregnant, gave birth to a healthy daughter on Tuesday.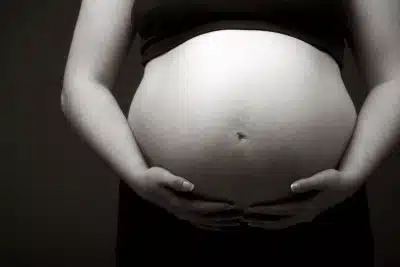 25 year old Akhtari Ansari was four months pregnant when she started getting severe abdominal pain. She approached Dr. Niranjan Chavan, head of obstetrics and gynaecology at Sion Hospital where tests revealed that Akhtari had a seven month old tumor in her left ovary.
Wasting no time, the doctor and his team decided to operate as it posed a risk to the pregnancy.
'As the pregnancy would have developed, the huge tumour would have pressed the fetus and led to either a miscarriage or a stillborn delivery with the possibility of other health complications,' explained Chavan.
The team also found that the tumor extended above the umbilicus and thought it best to opt for a laproscopic ovarian cystectomy.
On 31st August Akhtari went through the operation at Lokmanya Tilak Municipal General Hospital.
'She was successfully operated Aug 31 and the huge tumour was removed, plus over 200 cc of yellow mucinuous fluid, but her ovary was saved,' said Dr. Chavan.
Post surgery, the family's anxiety was finally over when, on 13 February, Akhtari gave birth normally to a healthy baby girl weighing 2.8 kg.
'Hers was the first ever case of its kind in India which has enabled us to save the life of the unborn child,' said Chavan. 'It is a matter of two-fold happiness that the girl child is healthy and safe, especially after her mother went through a complicated surgery in the third trimester of her pregnancy.'
The mother thanked Dr. Chavan and the entire team for giving her constant support and putting her through minimum risk during her pregnancy.
She says, "Chavan is a highly reliable doctor and I am glad he not only saved my baby, but also put me through the least possible pain,' Ansari said. 'Ten days after my girl is born, we are both healthy and safe and back home.'
The doctor's timely intervention not only saved the mother but also gave her the joy of a baby girl.
Related Articles: