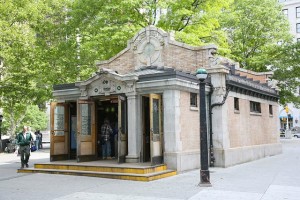 On Friday a baby decided to come to the world in an unusual way –  while his mother was waiting to catch a train to Brooklyn at a New York subway station!
Kelly Xion was at the Bowling Green Station on the southern side of Manahattan when she went into labour at around 3:40 p.m.
While onlookers and passengers watched in surprise Kelly knew she wouldn't make it to the hospital.  Thankfully for her, two fire department officials were near to assist her with the delivery.
Says ENT Jerry Chatelaim who was at the station with his partner Thomas Loggins, "By the time we got there, the baby was already crowning."
As trains whisked past them, Kelly gave birth to a healthy baby boy in matter of minutes on the platform. She and her baby were later taken to the New York Downtown Hospital. -Atula, Staff Writer
---