A new mother in Sweden is part of medical history as the first woman to receive a womb transplant and deliver a healthy baby. Interestingly, the uterus was donated from her mother, the baby's grandmother.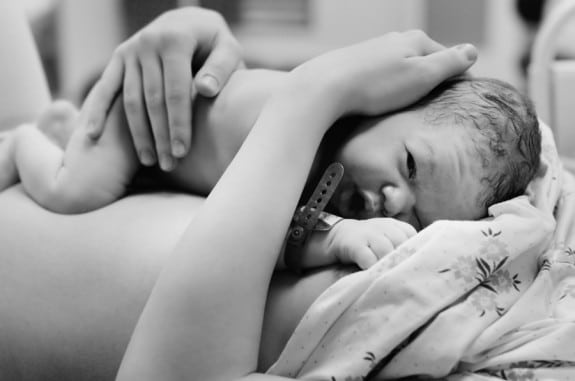 A state-of-the-art procedure by Dr. Mats Brannstrom allowed the new mother, who lost her uterus to cancer in her 20's, to attain the "unimaginable".
"It can't be described how happy we are," she said. "It's everything that I hoped for and a little bit more."
Dr. Brannstrom's work has led to the birth of four babies from transplanted wombs, and a fifth is on the way. He says there was something extraordinary about this case: "It's one uterus bridging three generations of a family."
The woman's mother said she immediately agreed to the idea of donating her uterus in hopes of a grandchild. She admits she has trouble comprehending the magnitude of this medical miracle, but "at the same time, I sometimes think that I am a part of history."
After waiting a year to make sure everything went well with the transplant, the new mom underwent in vitro fertilization. After four attempts to transfer embryos to the womb, she got pregnant. She delivered her healthy baby via cesarean section with no complications.
"Feeling him against my cheek was the most wonderful feeling ever," the mother recalled.
She says one day they will tell her son how he was conceived.
"My thought is that he will always know how wanted he was," she said. "Hopefully when he grows up, uterus transplantation [will be] an acknowledged treatment for women like me and he will know that he was part of making that possible."
Doctors in Britain, France, the United States and elsewhere are planning similar operations with wombs from non-living donors.
---
[ad]